OMG dummy. (they have cactus in Canada!!??) Anyways, 5 miles into the ride.. Pffffttttt... Flat tire!! .. so we walk about a mile and find a bike shop that's open!! get it fixed right up, and off again! 5 miles farther, all the way to the other side of town... Pfffffffttttt..... !!!!!!!!!!!!!!!!!.... Must have missed a tiny cacti present. Luckily i asked a city bus driver and he took pity on us and let us bring the bikes into the bus (no racks) dropped us off within a mile of the same bike shop.... Yeehaw.. . Then as we were leaving, My shifter Cable... SSSNNNNAAAAPpPPPpppp!!! !!!!!!!!!!!!!!!!!!!!!!!!... couldn't believe it, went right back and turned out a bolt just had to be tightened.... hopefully we make it back to the RV, as we're still about 3 miles from it... Found internet on a small curb island. Think it's enough biking for today.
Off to Dinosaur Park tomorrow!!
-Joe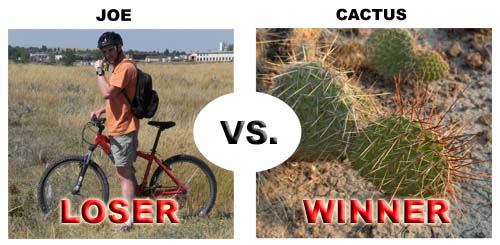 [ 4 comments ]
( 29 views )
---

then went for a bike ride to
center of downtown Regina. On the way back we stopped at a great museum,
highest quality displays i've ever seen!
-Joe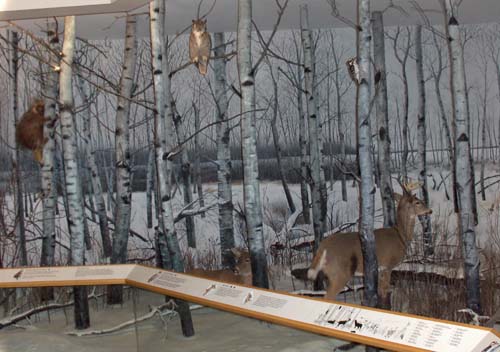 One of the displays. Included many stuffed specimans.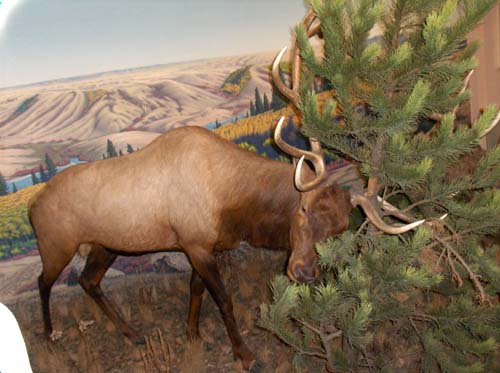 An Elk display.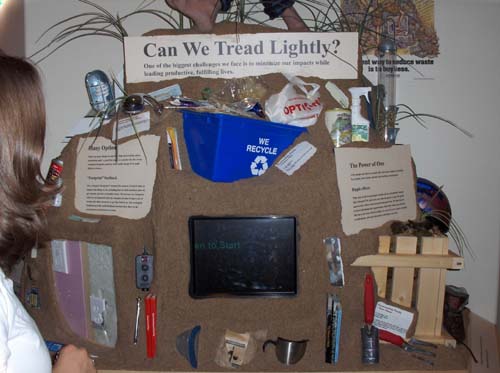 One of the consoles on human impact.
[ 1 comment ]
( 8 views )
---
we decided to drive up to Riding Mountians National Park. Miranda was really excited for a real shower, So we stayed at the main campground in wasagaming. Went for a LONG bike ride down hiking trails (23miles) in search of "Whirlpool Lake". Turned out to be swampy and no moving water once we finally got there!! Upon arriving home that night, went for a swim in clear lake, and Took a nice hot shower.
-Joe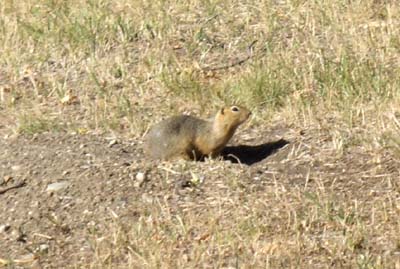 Groundhogs in Brandon!! (or ground squirrels)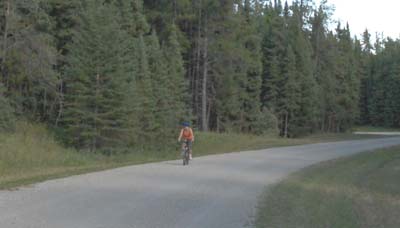 Miranda huffing it..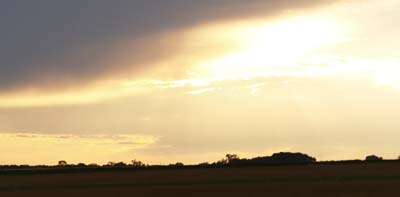 Sunset drive to Brandon.
[ add comment ]
---
Back