The next morning, we woke up around 5am and drove Mom and Laura to the airport, went back to our parking spot and went back to sleep.

-Miranda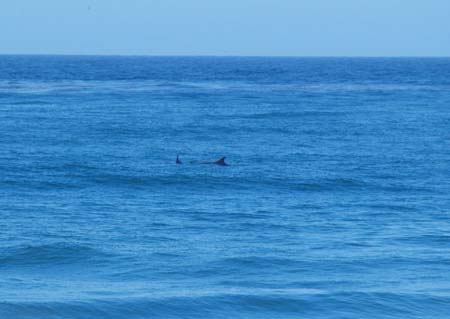 This is actually an old pic. This was near Malibu on our way to LA. There were at least a couple porpoises in the water. This was the best shot I got of them.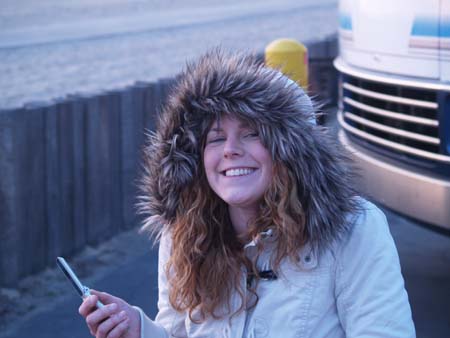 Laura in her winter coat in California....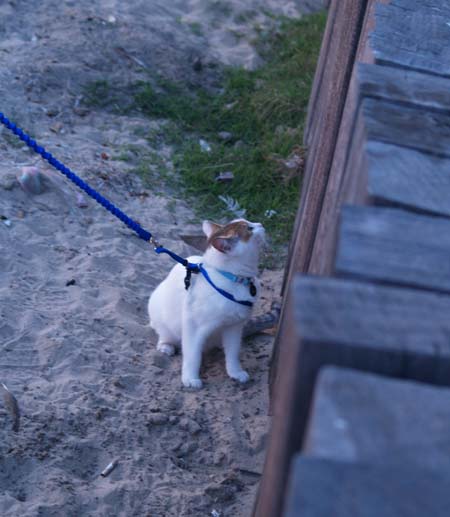 Lucy in her harness.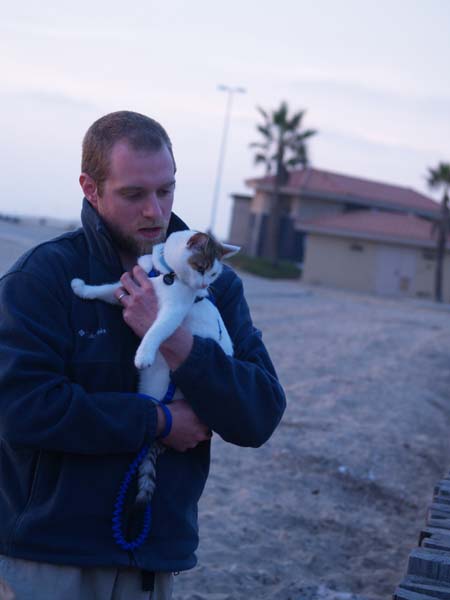 Joe holding Lucy in her harness.

[ 4 comments ]
( 30 views )
---
-Miranda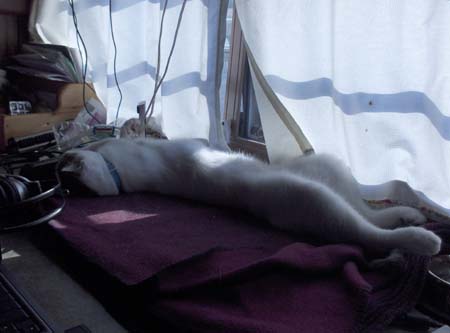 Lucy being comfy...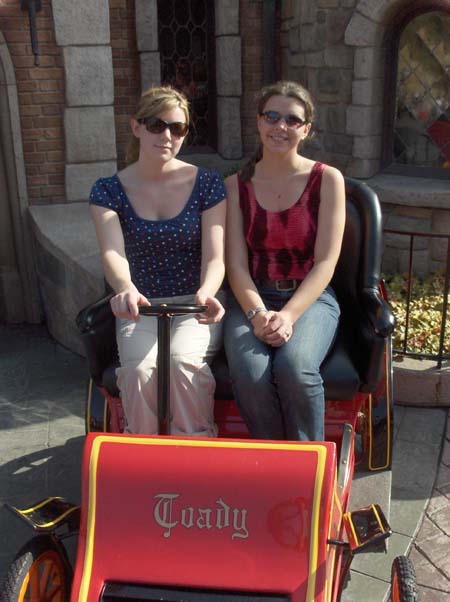 Laura and I in Toady's town car.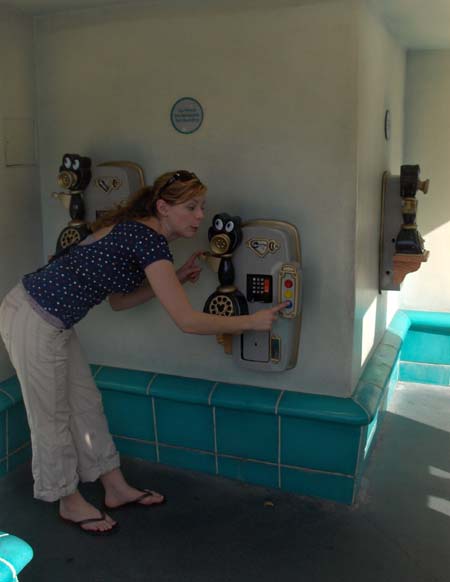 Laura by the phone in ToonTown, which apparently wasn't currently working...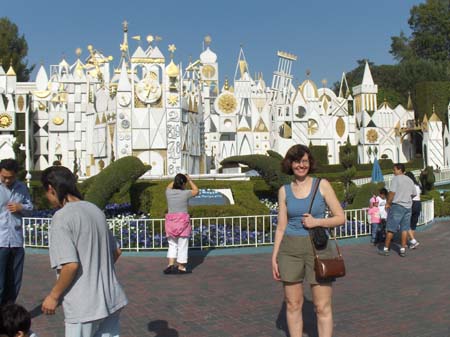 Mom in front of the "It's a Small World" castle. That ride was closed.
[ 2 comments ]
( 20 views )
---
Once that was done we headed down into Hollywood to go see her other school, Cinema Makeup School. We got there about an hour early, but the 2:30 appointment didn't show up (at least not on time) so we got in early. After walking around there and chatting with some people Laura got really excited. So, that's probably where she'll end up going.
That night we went to Wicked. It was awesome. It was really funny and really well done. Joe went home before that so just Mom, Laura and I went to it. We didn't get back to the RV that night until after 12am.
-Miranda
[ 1 comment ]
( 9 views )
---

The campground was right on the beach, literally, and it was only $15, which is $10 cheaper than most of the state park campgrounds in the area. Anyway, we got there after dark and a guy had gotten his RV stuck in the sand. He dug himself in right up to his axle.
We found ourselves a spot and Joe went over to see if he could help. After trying some things, we decided to see if we could pull it some... We used the webbing we have with us for climbing, but couldn't find a decent place to attach to his RV. Ended up pulling his bumper out some and barely moved him. Not long after that the park ranger showed up. Eventually a buddy of his came that had an SUV and he put it in 4Low, hooked up to the wheel axel?, I believe, then pulled him right out.
So, eventful day yesterday.
We are now in Los Angeles. We decided to get here a couple days early (before Laura and my mom get here) so we could figure things out some.
-Miranda
[ 1 comment ]
( 4 views )
---
Here's the news story.
http://www.venturacountystar.com/news/2 ... inguished/
-Miranda
[ 3 comments ]
( 18 views )
---
Back
Next