-Miranda
[ add comment ]
---
We went on the studio tour which was neat. Getting to see the streets and back lots where they have western streets, European streets, suburbia, etc. Sounds like one of the streets we went by was just used in an episode of Heroes that week. They were in Ireland or something. Don't watch the show, so I don't really know.. .

We found a vegan restaurant that had been recommended to us that was down Hollywood Blvd. That had some very good food. We then took the metro back and got off where we thought was the closest to where the RV was. We ended up getting turned around and finally asked someone stopped at a stop light which direction the ocean was. After they confirmed it, we headed to the next bus stop and waited there (they had said it was miles away). Not long later, the same car pulled up and they offered us a ride. So, that was awfully nice of them. We got a ride back to the park. In all it was a fun day.
-Miranda
[ 2 comments ]
( 17 views )
---
The next morning, we woke up around 5am and drove Mom and Laura to the airport, went back to our parking spot and went back to sleep.

-Miranda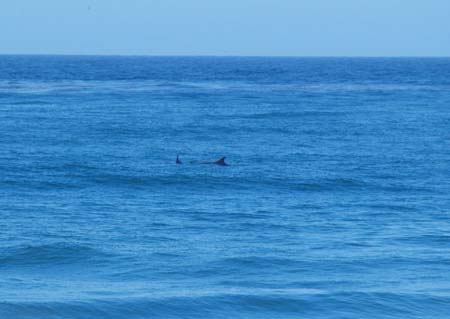 This is actually an old pic. This was near Malibu on our way to LA. There were at least a couple porpoises in the water. This was the best shot I got of them.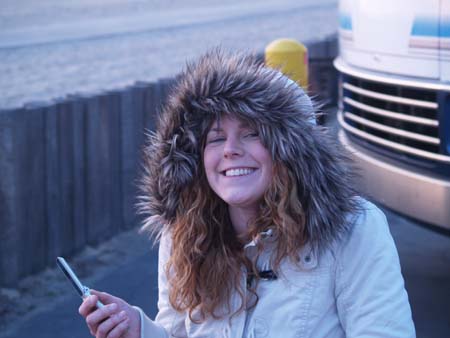 Laura in her winter coat in California....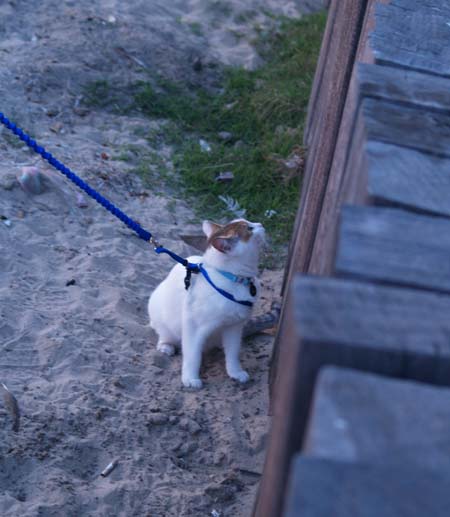 Lucy in her harness.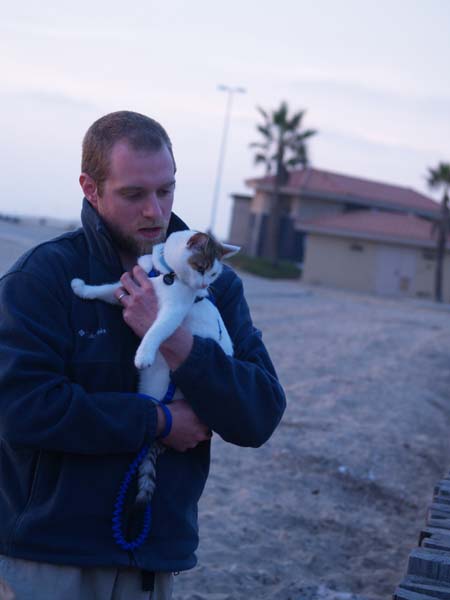 Joe holding Lucy in her harness.

[ 4 comments ]
( 30 views )
---
-Miranda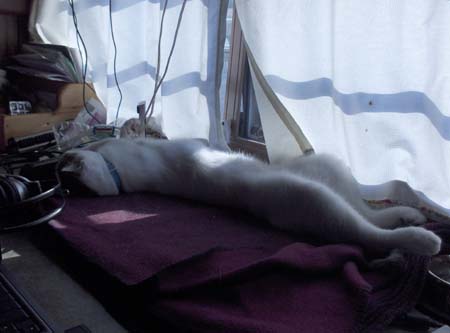 Lucy being comfy...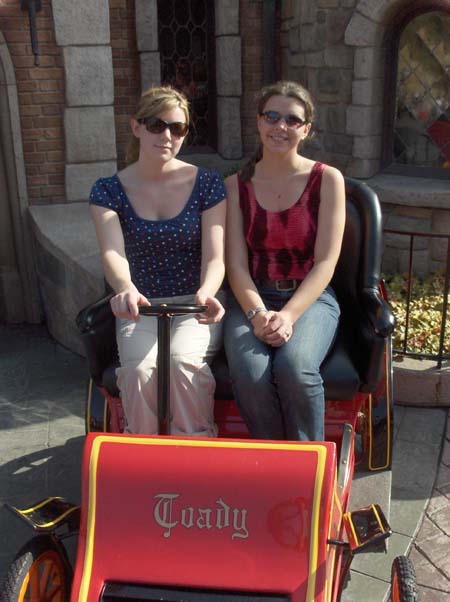 Laura and I in Toady's town car.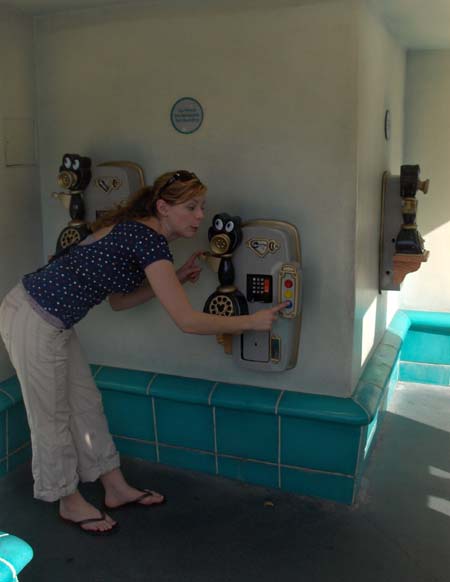 Laura by the phone in ToonTown, which apparently wasn't currently working...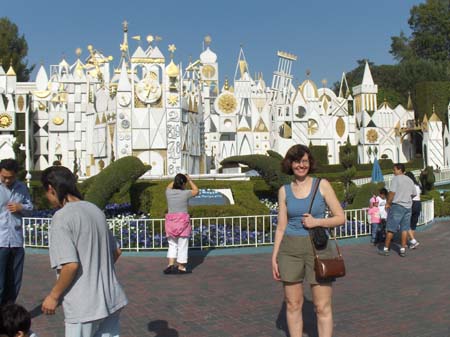 Mom in front of the "It's a Small World" castle. That ride was closed.
[ 2 comments ]
( 20 views )
---
Once that was done we headed down into Hollywood to go see her other school, Cinema Makeup School. We got there about an hour early, but the 2:30 appointment didn't show up (at least not on time) so we got in early. After walking around there and chatting with some people Laura got really excited. So, that's probably where she'll end up going.
That night we went to Wicked. It was awesome. It was really funny and really well done. Joe went home before that so just Mom, Laura and I went to it. We didn't get back to the RV that night until after 12am.
-Miranda
[ 1 comment ]
( 9 views )
---
Back
Next