From there, we headed up to a view point that was gorgeous. The rocks were weathered from the rain, which looked very neat. I didn't get any photos of the view, because the sun was coming right from that direction, so it wouldn't have shown anything anyway.
That night was super cold. Joe even broke out the second sleeping bag to put on top of us. After breakfast, we headed to Takaka and have been using the free internet at the library. Unfortunately, we only get an hour, and we've already exceeded that, so, off we go!
-Miranda
[ add comment ]
---
After seeing him a couple times, we went over to check out the Dusky Dolphins. They were very fun to watch. They're pods are typically around 100-500 dolphins. We watched them for quite a while before heading towards some rocks where Fur Seals were hanging out. We watched some seal pups for a bit, then headed back out towards the canyon and got another view of Tiaki before he dove again.
We're back at the free spot just 28km from Kaikoura for the night since we're both tired and don't really feel like driving.
-Miranda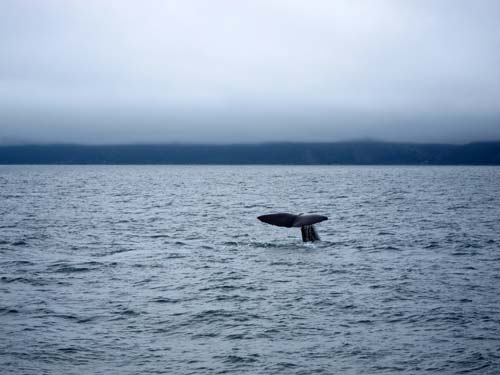 Tiaki's tail.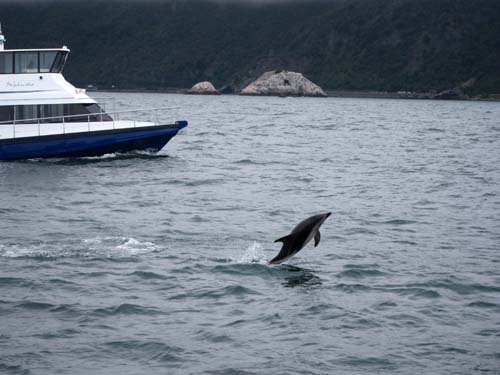 A Dusky Dolphin.
[ 1 comment ]
( 10 views )
---
fancy dinner (Who knew apricots, figs, prunes, onions, carrots,rice
and sauces went well together...)
We took the Ferry from north Island to south island for $200. Not
cheap, but it's a 3 hour tour. Picturesque views of the sound for
the last hour of travel.
-Joe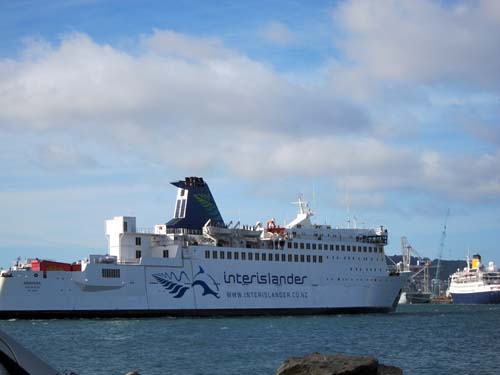 The ferry.
[ add comment ]
---

The rope stopped you 20 feet short of bottom and bounced you all about. So, yeah, survived, but I don't know as I'll need to do that again ;)
-Joe
[ 1 comment ]
( 13 views )
---
Our plan for the day was the Tongariro Alpine Pass. It's a day hike that typically takes 7-8 hours. It's 19.4 km (12 miles) with about 2500 ft up and 3600 feet back down. When we arrived at the parking lot, there were a lot of people there. Some shuttles (read buses) pulled up not long after us, so we tried to get started before them. The train of people was pretty crazy, but through the hike, we did manage to space out a bit.
We definitely saw the inspiration for Mordor and got to see 'Mount Doom' up close. The walk back down was quite painful on the knees, but the hike was great. There were beautiful sites along the way, including some 'emerald lakes'. Unfortunately, my camera's battery was basically dead, so I didn't get to take nearly as many photos as I wanted to, but maybe that was a good thing in the end. Now we can say that we have walked through Mordor. :D
Here's a link to a map of the hike:
http://www.tongariroalpinecrossing.com/
-Miranda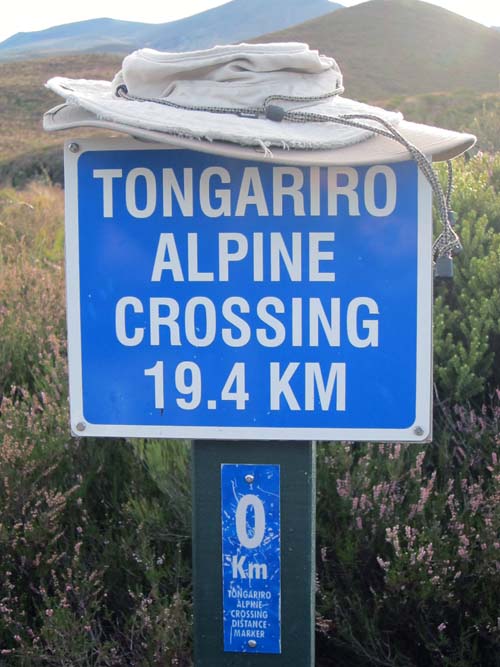 Start of the hike.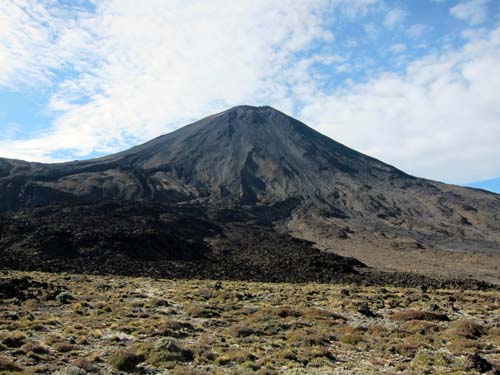 Mt Ngauruhoe ('Mount Doom')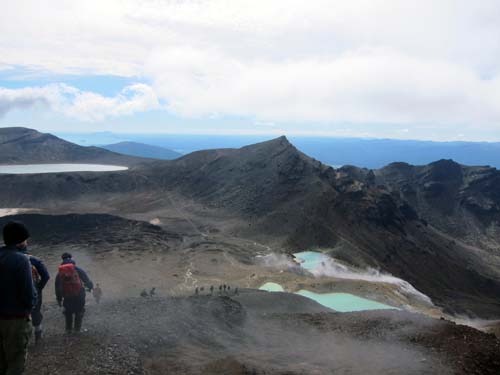 Emerald Lakes.
[ add comment ]
---
Back
Next