We were without internet for 3 days, so had to find some place to stay where we could work. This is easier said than done in Fresno, CA apparently. The only RV parks were in the opposite direction from where going. We ended up stopping in a little town outside of Fresno where we still had good internet. Joe went
to see about a place to stay and there was actually a cop sitting across the highway from where we stopped. Joe talked to him and he said he didn't care if we parked next to where he was a stayed the night. So, that's what we did. We are now on our way to Sequoia National Park.
-Miranda
[ add comment ]
---

-Miranda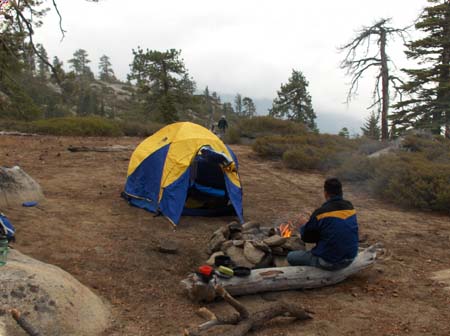 Our camp. Toan is trying to warm up by the fire while Joe's working on getting dishes clean enough for breakfast.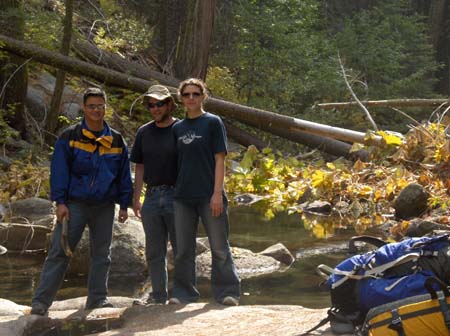 Our break spot by a stream on our way back.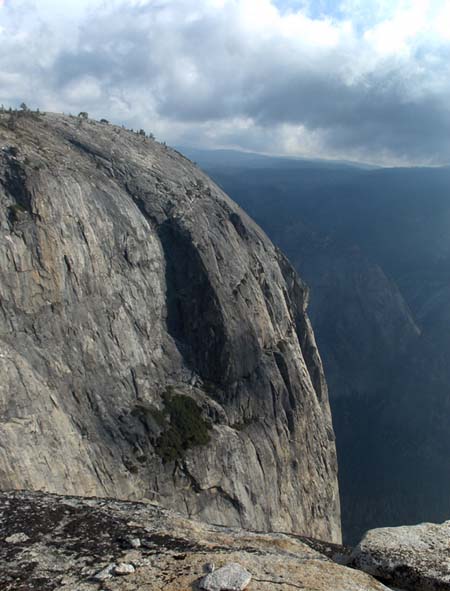 El Capitan from the top. Joe and I didn't hike all the way out, or even onto, the mountain. This view was pretty spectacular. The valley was huge!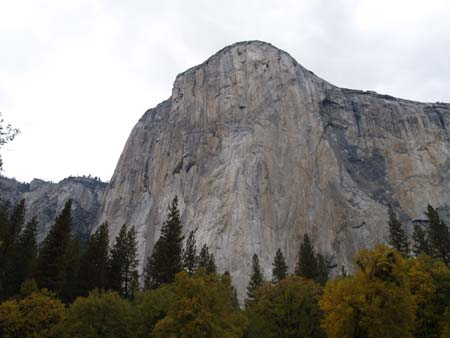 El Capitan from the ground in front of it in Yosemite Valley. Where we were standing the day before is just to the left in the photo.
[ add comment ]
---
-Miranda
[ add comment ]
---
-Miranda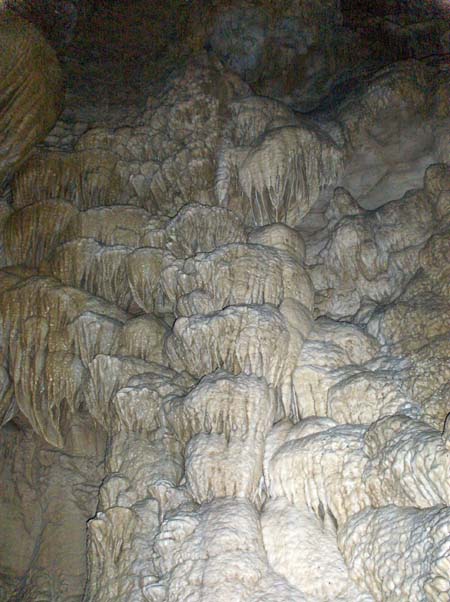 Some formations in th marble, Oregon Cave. Very neat looking.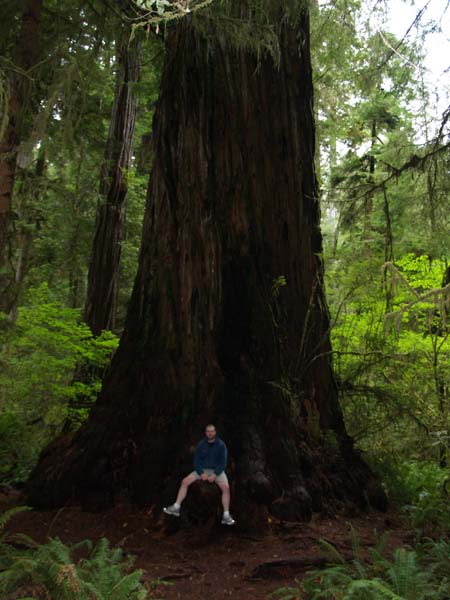 Joe sitting on the burl of a Redwood.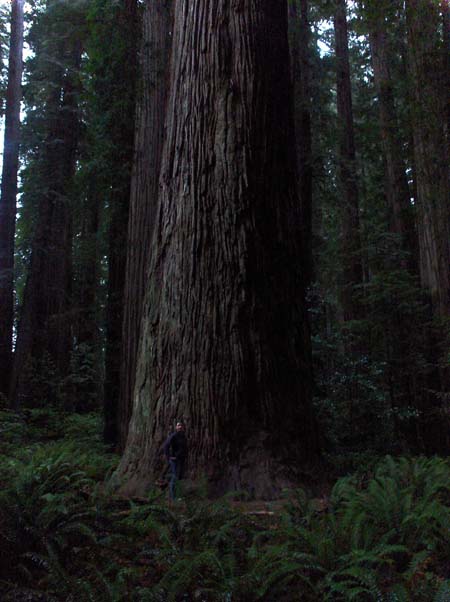 The largest Redwood we saw. It was in Stout Grove. It's probably about 16 feet in diameter.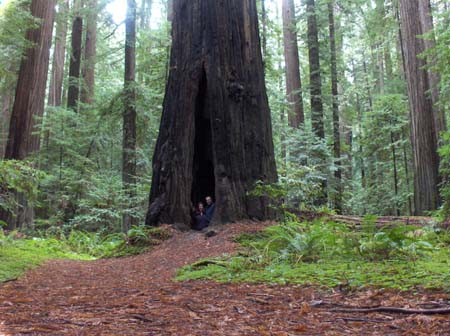 Yes, we are standing in the tree. The bark is very resistant to fire, so after many forest fires, it will typically make a hole in the bark and the fire eats away the dead inside. The outside, right under the bark, is living, so even though the bottom of the tree is partially hollowed out the tree still lives and stands.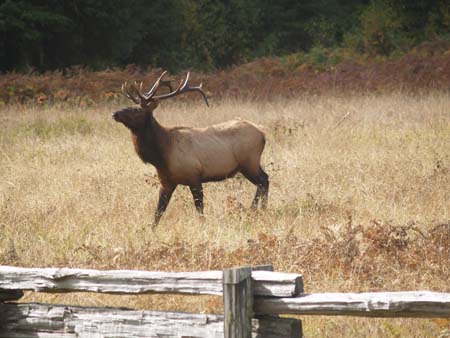 An elk we saw as we came into Elk Prairie State Park.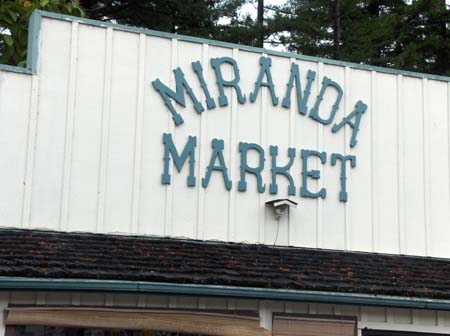 There is a town named Miranda along the Avenue of Giants.

[ 2 comments ]
( 7 views )
---

-Miranda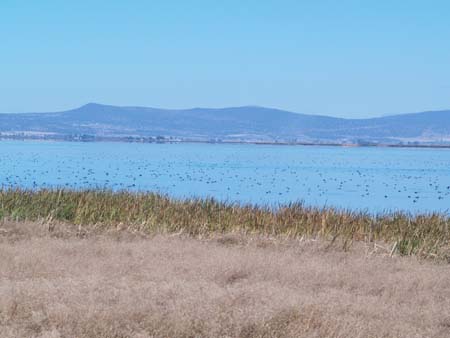 A lake nearby the monument. Yes, all those black spots are birds.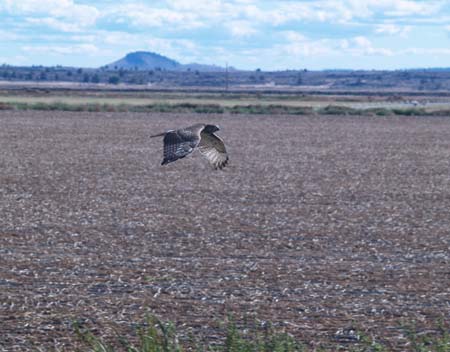 A, I think, young Red Tail Hawk that was flying by the RV.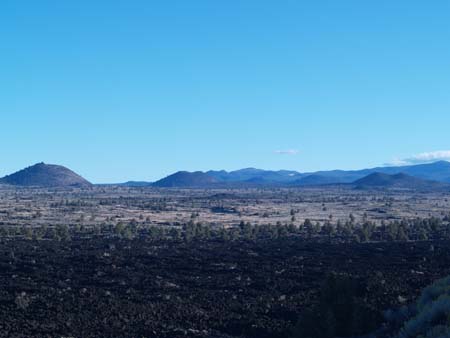 This was an area called the Devil's Homestead. The black below is an old lava flow. The mountains in the distance are volcanoes. I thought it was so neat that they all dipped on the top instead of being pointed like normal mountains are.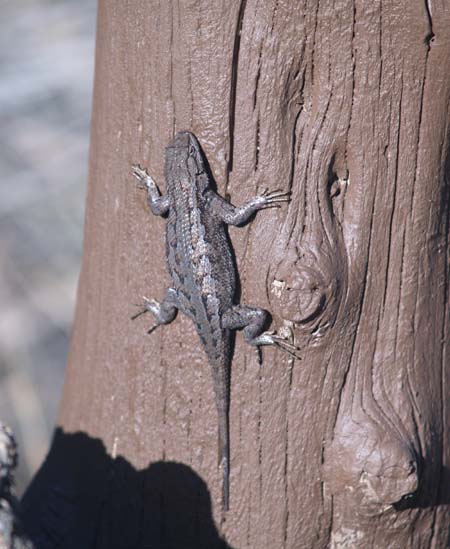 These little lizards were all over the park. This one sat nicely on a post while I took it's picture.
[ add comment ]
---
Back
Next