-Miranda
[ 2 comments ]
( 14 views )
---
On our way down the mountain, Lucy came up and laid on the dash. First time she's done that and it was a super windy road. She is seeming to get much more used to the driving.
We are now on our way into town to find a place where Toan will be able to rent a car to drive back to Sacramento to catch his flight out. It will be a nice break after Toan's 20 miles and our 28 miles of hiking over the last few days.
-Miranda
CLICK FOR VIDEO:
Lucy Riding on the Dash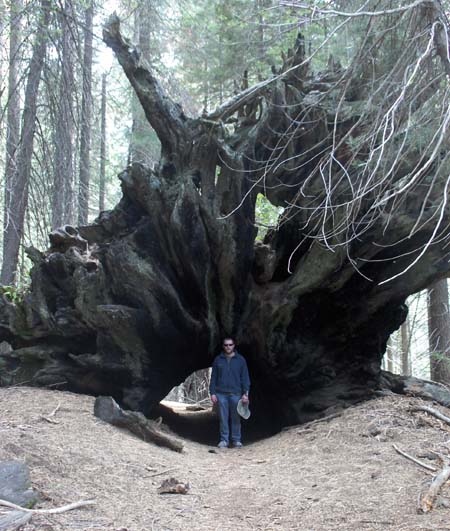 An old, burned out sequoia that is a natural tunnel. Their roots are very shallow, though they spread out a lot, so snow storms and wind storms can knock them down. Especially if they are severally scarred from fires. Which most of the sequoias we saw had a triangular fire scar at the bottom. A fire rarely takes out a mature sequoia.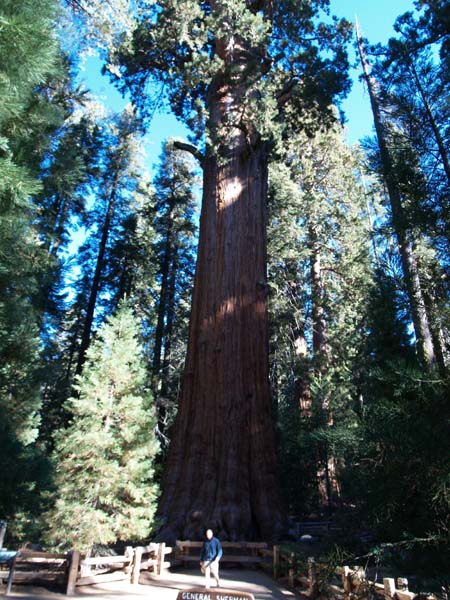 General Sherman.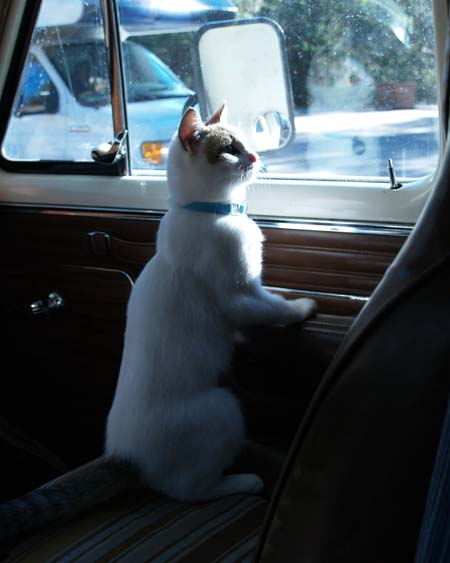 Lucy looking out the passenger side window when we were in a parking lot.
[ 2 comments ]
( 16 views )
---
-Miranda
CLICK FOR VIDEO:
Hart Tree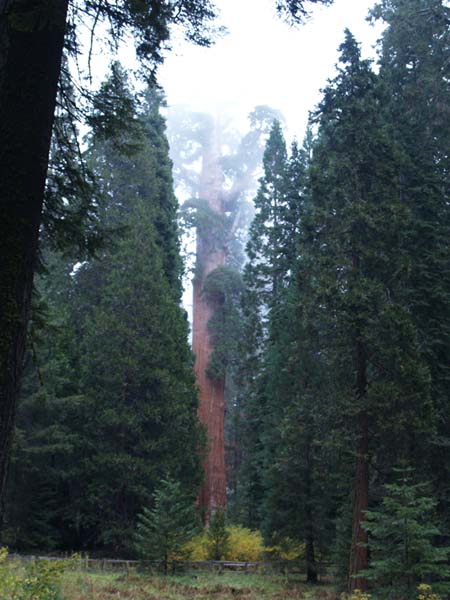 General Grant. This tree is about 40 feet in diameter and the second largest tree in the world (by volume).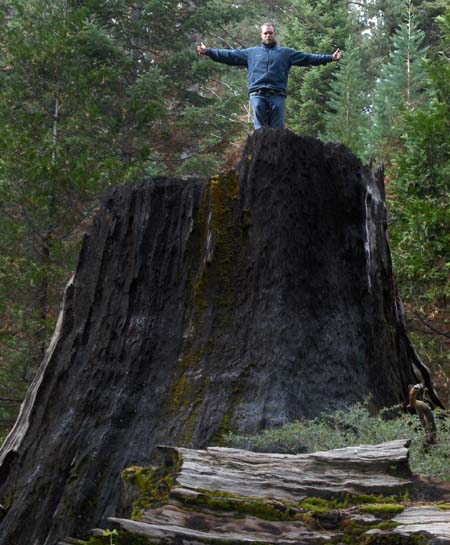 A very large stump from when a logging camp was there many years ago.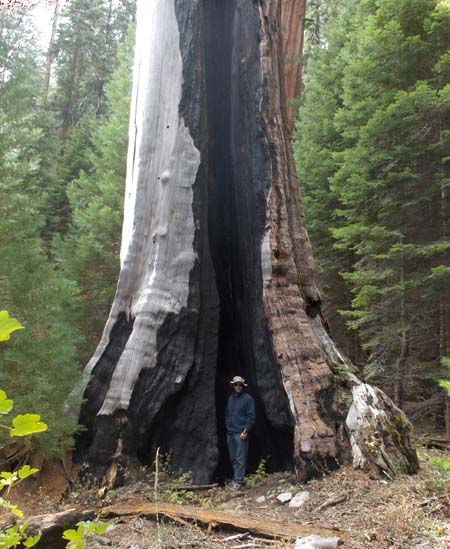 A large, dead, burned out sequoia.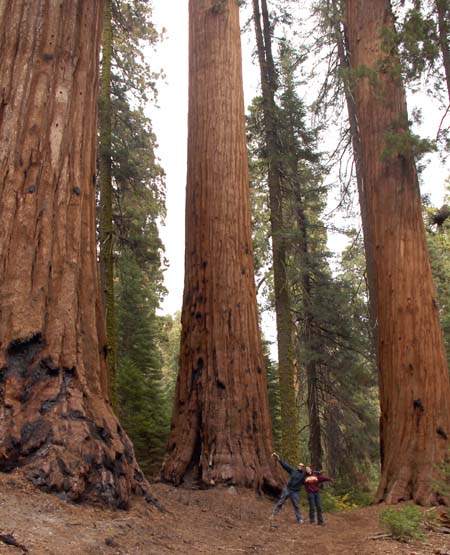 There were places were there would be a number of large sequoias near each other. This is part of the trail. Joe and I were basically in the middle of the triangle (so the tree on the left is actually slightly in front of us)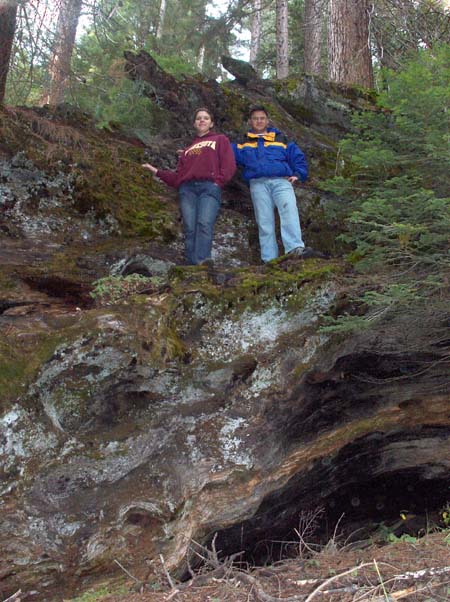 Toan and I standing near the roots on the Fallen Goliath.
[ 2 comments ]
( 12 views )
---

We were without internet for 3 days, so had to find some place to stay where we could work. This is easier said than done in Fresno, CA apparently. The only RV parks were in the opposite direction from where going. We ended up stopping in a little town outside of Fresno where we still had good internet. Joe went
to see about a place to stay and there was actually a cop sitting across the highway from where we stopped. Joe talked to him and he said he didn't care if we parked next to where he was a stayed the night. So, that's what we did. We are now on our way to Sequoia National Park.
-Miranda
[ add comment ]
---

-Miranda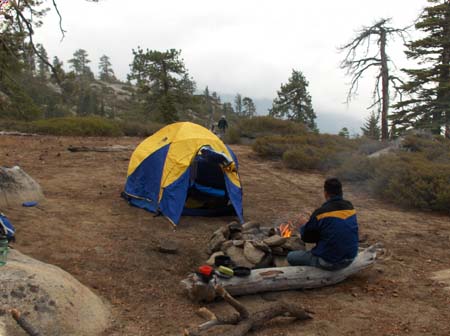 Our camp. Toan is trying to warm up by the fire while Joe's working on getting dishes clean enough for breakfast.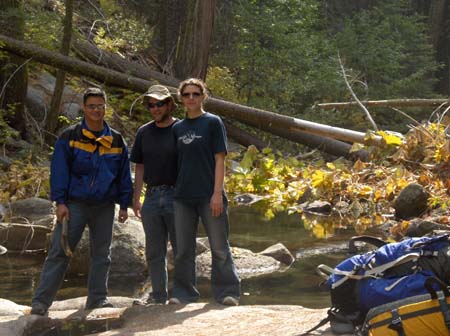 Our break spot by a stream on our way back.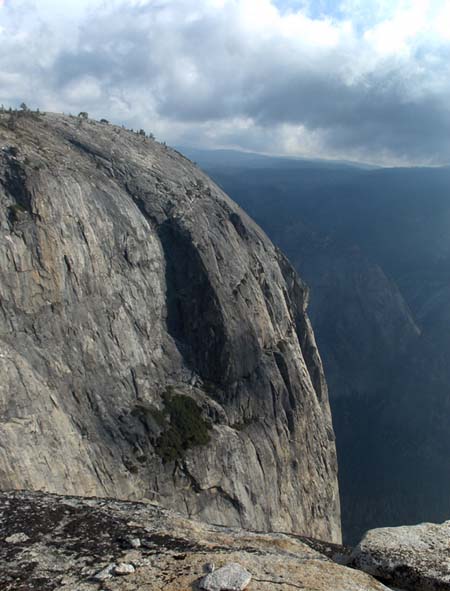 El Capitan from the top. Joe and I didn't hike all the way out, or even onto, the mountain. This view was pretty spectacular. The valley was huge!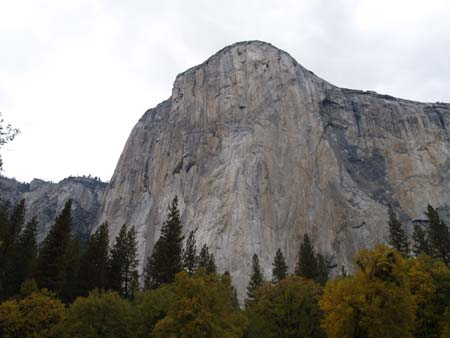 El Capitan from the ground in front of it in Yosemite Valley. Where we were standing the day before is just to the left in the photo.
[ add comment ]
---
Back
Next