Tomorrow is my first day of driving on the left!
-Miranda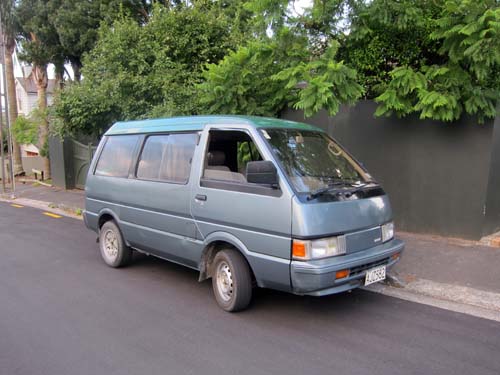 [ 3 comments ]
( 32 views )
---
On that note, we haven't really been doing anything but working and going for short walks. We have decided to buy a van that is outfitted with a bed and some camping gear. After talking to numerous people in the hostel, that sounds like the best, and cheapest, way to go. So, that's our main goal right now.
-Miranda
[ 4 comments ]
( 47 views )
---
Our flight left on time and was about 3 hours. He didn't feel great, but made it without a problem. We took the 'super shuttle' to the hostel we're staying at. It was $37NZD, but from what we could find out about the buses, it was cheaper than that... The bus system in Auckland is very confusing.
Anyway, the hostel is nice, though last night a group came in and was basically right outside our window (open window) being pretty loud at 12:30. Apparently it takes three Brits to help a drunk girl... Anyway, we walked to a nearby, very small market store to find some oatmeal. Joe felt pretty bad after that walk, so since then we've just been hanging out in the room and trying to figure out what our plan is.
Joe did find out that camping is apparently the exact same here as in the states. He's tempted to get a camper van type thing and then just sell it before we leave. That's apparently very common. The only kicker is, I have to drive since he lost his license with his wallet. Not only that, but they drive on the left here. We'll see if we go that route or not.
-Miranda
[ 1 comment ]
( 4 views )
---
We got to Nadi and had no idea where we were. It was a port with a bunch of shops, so once we realized she probably wasn't there, we found lunch at a pizza place (incredibly good pizza). There was a complimentary shuttle for the boat that could take us to the airport, but it wasn't leaving again until 3 and it was before 2. We finally just paid the $20 to a taxi to get to the hotel.
It turns out Donna was waiting for us where the complimentary shuttle would have let us off. Of course we had no idea she wanted us to take it or even where to get off if we had taken it. But we got there anyway.
It poured like crazy last night and is still sprinkling this morning. We're staying at the hotel until 2 and then getting a ride to the airport. We did get our refund, fortunately.
-Miranda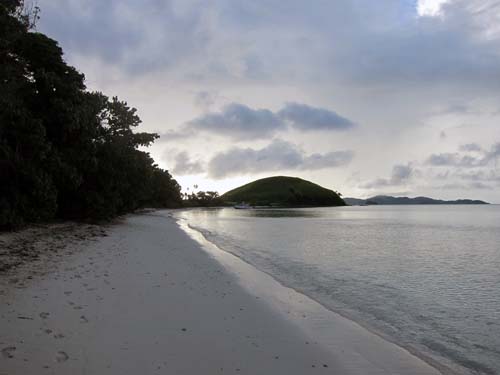 Mana Island.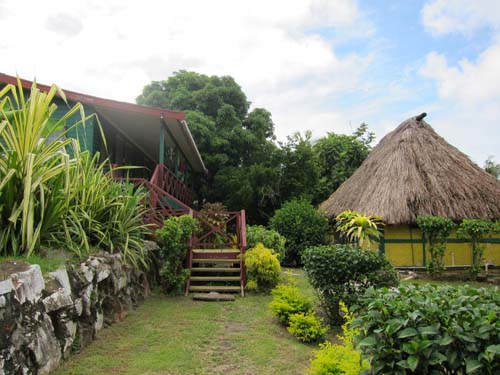 The green building on the left is where we stayed.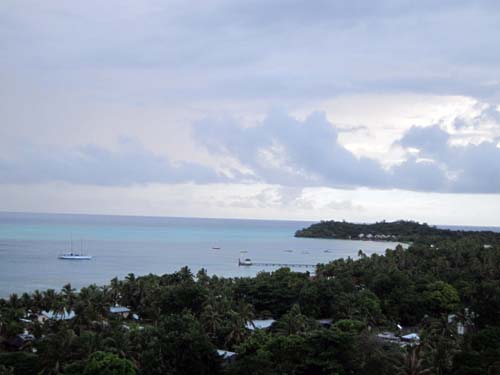 A view of Mana from higher up.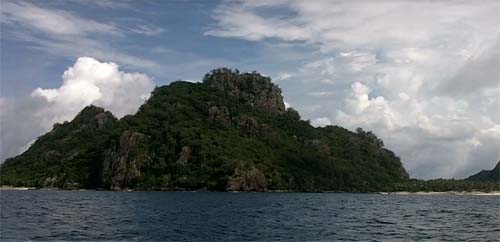 The island where Castaway was filmed.
[ 1 comment ]
( 8 views )
---
Unfortunately, Joe ended up burned, even though he completely covered up. He had long sleeves on and long pants. He even put sunscreen on everything that was exposed, but he still ended up with burnt hands. I'm stuck with burnt lips and burnt thighs, but not terrible.
-Miranda
[ add comment ]
---
Back
Next