we rock jumped about 1/2 mile up it. through a tunnel, and then monkey-bar'd it across the river under a bridge. Later went Windsurfing in the Bay. Far too much wind for my first time out this year, wasn't in shape for it. Roommate Tone's girlfriend Jill came with, but didn't want to try.
-Joe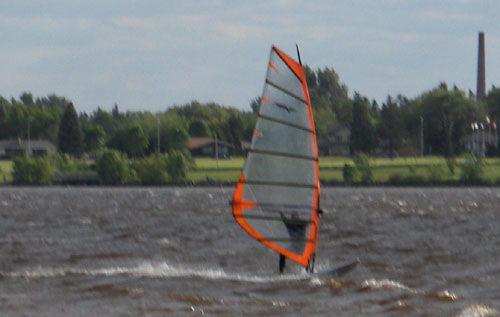 Oooohh I have a wake

[ 2 comments ]
( 3 views )
---

-Joe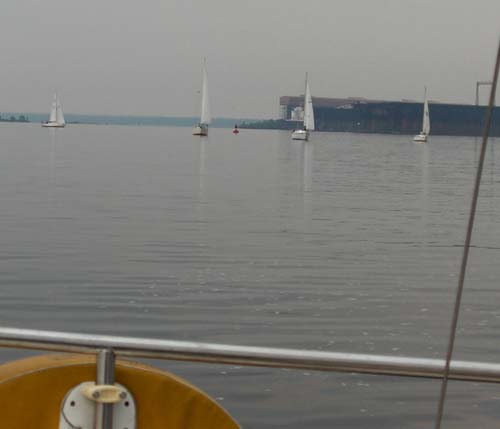 Nice view of the 4 other racers in our very tiny wake...
[ add comment ]
---
We did a terrible show

. We only managed to get the main sail up before the race, and reefed it because of high winds. One minute before the start, we busted the main sail's reef point.. BAD START. Took us a couple minutes to fix, and we were trailing the rest of the time. COLD WINDY DAY... Guess it was fun ??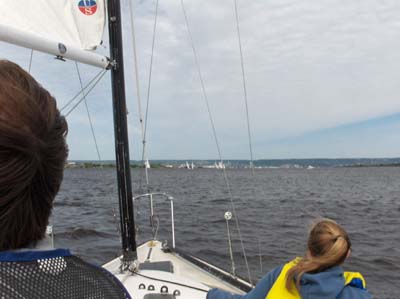 Bad picture of Scott, Amber, and Duluth Harbor.
[ 1 comment ]
---
Back