The bus to Chetumal left at 2:45, our check out time was 1. Once we checked out we found a yummy lunch before getting on the bus for the 5 hour trip. The bus ride was uneventful and we found a decent hotel without too much difficulty.
-Miranda
[ 2 comments ]
( 5 views )
---
Right after breakfast, we found a taxi to bring us to Punta Laguna. Here we got to walk around the jungle with a guide looking for monkeys. We ended up getting to see some Spider Monkeys, which was pretty fun.
Our original plan was to head to Chitchen Itza and stay there. But, the bus left too early for us to go there and go to Punta Laguna. So, instead we took a slightly later bus to Villadolid. We found a cheap, gritty hotel quick, then hopped on the next bus to Chitchen Itza. We made it in time to take a guided tour, which was pretty interesting. Merchants lined essentially every walkway. One really neat thing is a large ballcourt. After the two hours, we hopped on another bus and got back to our hotel room. We found dinner in a food court type setting. We didn't find much for other restaurants that had options for us, so it worked out, plus we knew where to find breakfast in the morning.
-Miranda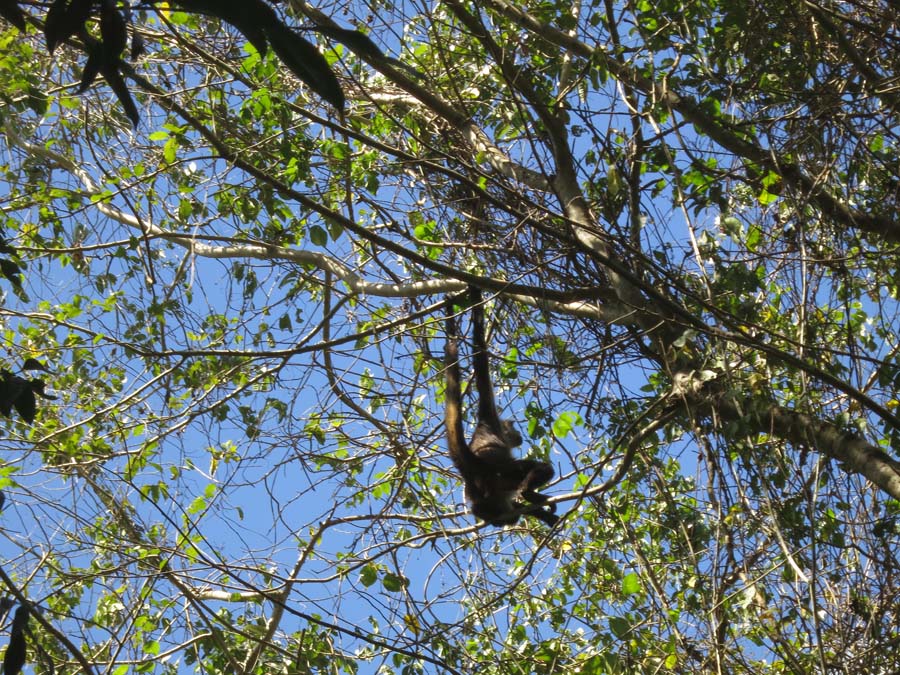 Spider Monkey! (Click for larger photo)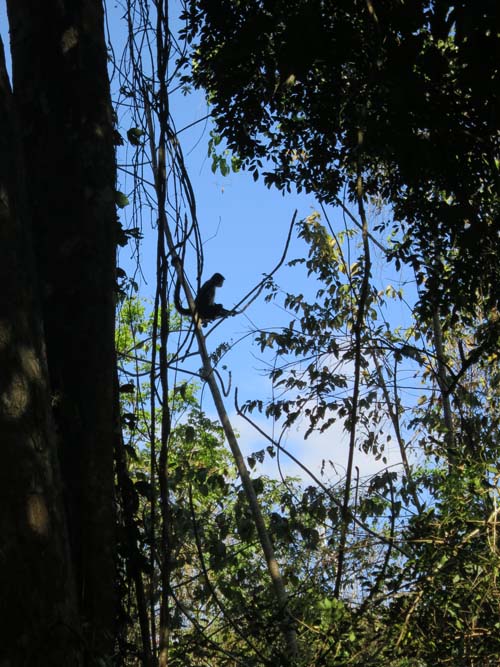 Spider Monkey profile.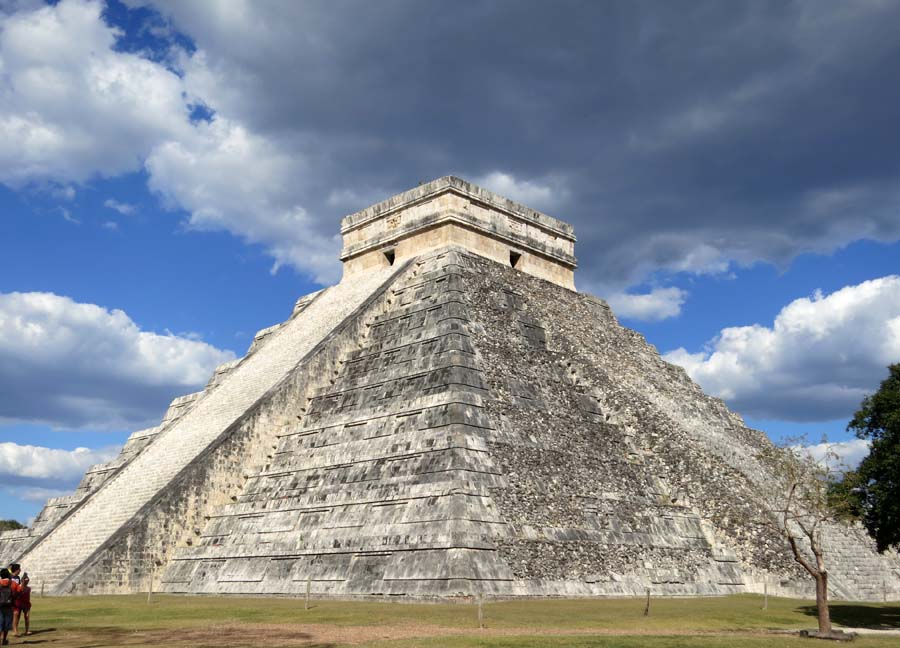 The main temple of Chitchen Itza.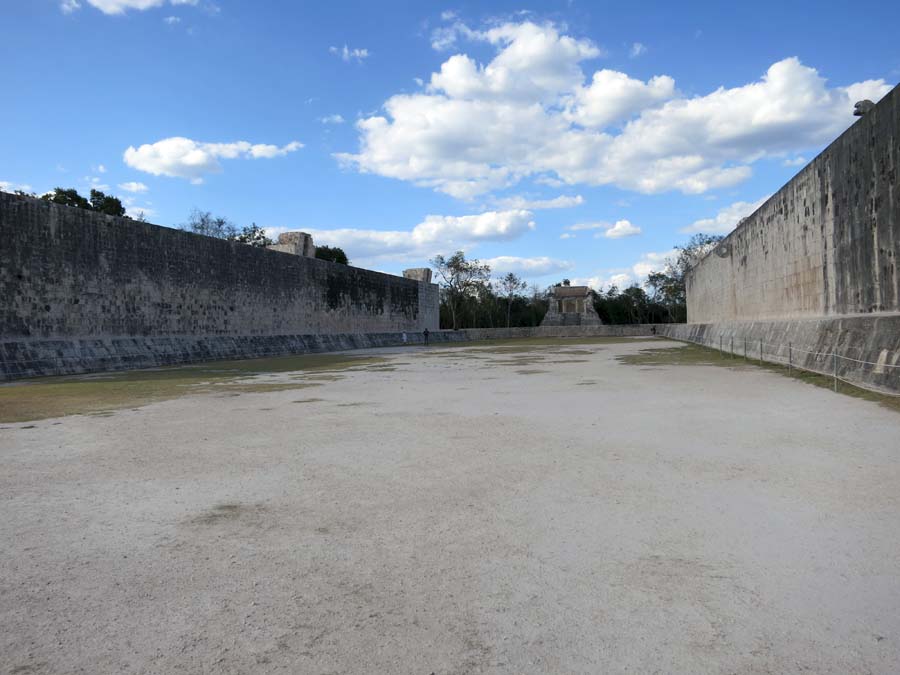 The very large ball court. (Click for larger photo)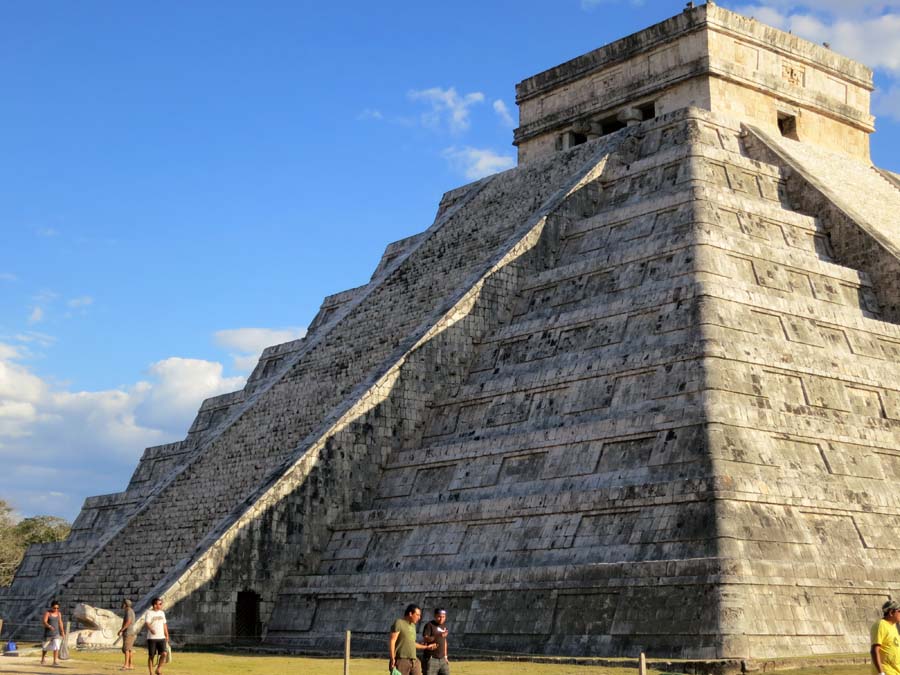 The serpent (the shape of the shadow on the side of the stairs) can only be seen around the equinoxes. (Click for larger photo)
[ 2 comments ]
( 5 views )
---
We then headed to the ruins.You could rent bicycles or take a "taxi", which was a seat in front of a guy peddling. We decided to walk. It was 2 km to the big, main temple. It's one you can actually climb the stairs to the top of. That was quite a climb. We saw a couple Mayan ballcourts and a lot of other ruins, but the sun was a bit much, so we didn't walk the extra couple kilometers to another site in the area. We still felt it was worth it though.
Once we left, we found a taxi driver and headed to the cenotes. There were three nearby, we decided to just visit two. They were very different from the one near Tulum. You had to walk down stairs into the cave for these. One of them had a jumping platform to jump into the water even. They were very pretty. The water was so clear.
We arrived back in Coba and found some dinner. It was at a small place that has a number of vegetarian items. The guy running it is from Argentina and teaches people in the area about Mayan pottery. It was very interesting to listen to him. Before we left he gave us a couple small chunks of gum from a Gum Tree. Apparently there are a couple families in the area that make this. It's sort of like maple syrup. They cut into the bark of the tree and collect the sap. It doesn't hurt the tree. They then have to cook and stir it for 24 hours. This stuff is actually good for your teeth since there no sugar and such in it. Pretty neat.
The taxi driver and the guy from the restaurant suggested we check out Punta Laguna, so we may have to do that tomorrow morning before taking the bus to Chichen Itza.
-Miranda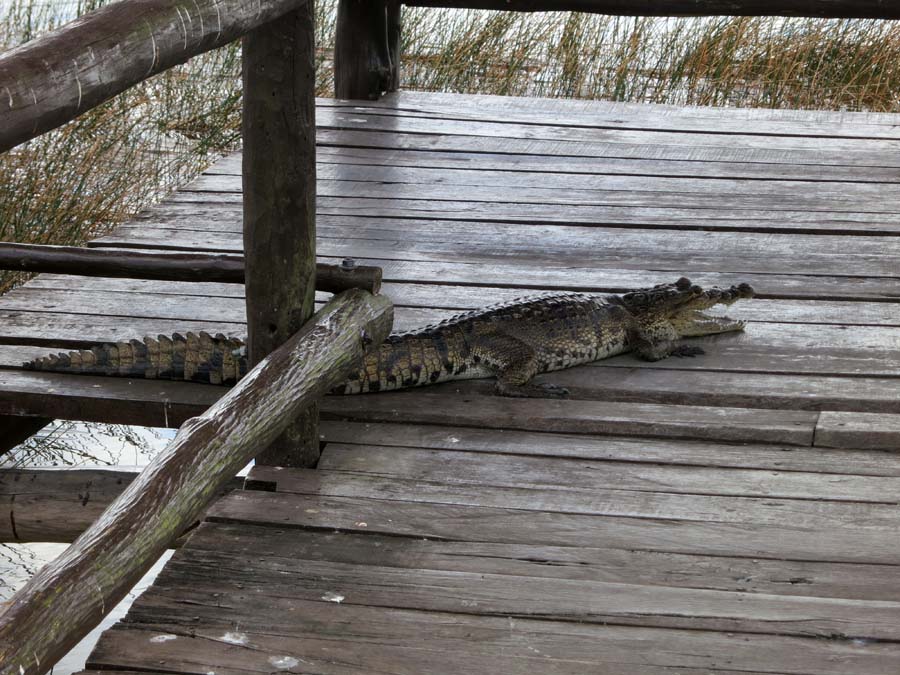 Crocodile! (Click for larger photo)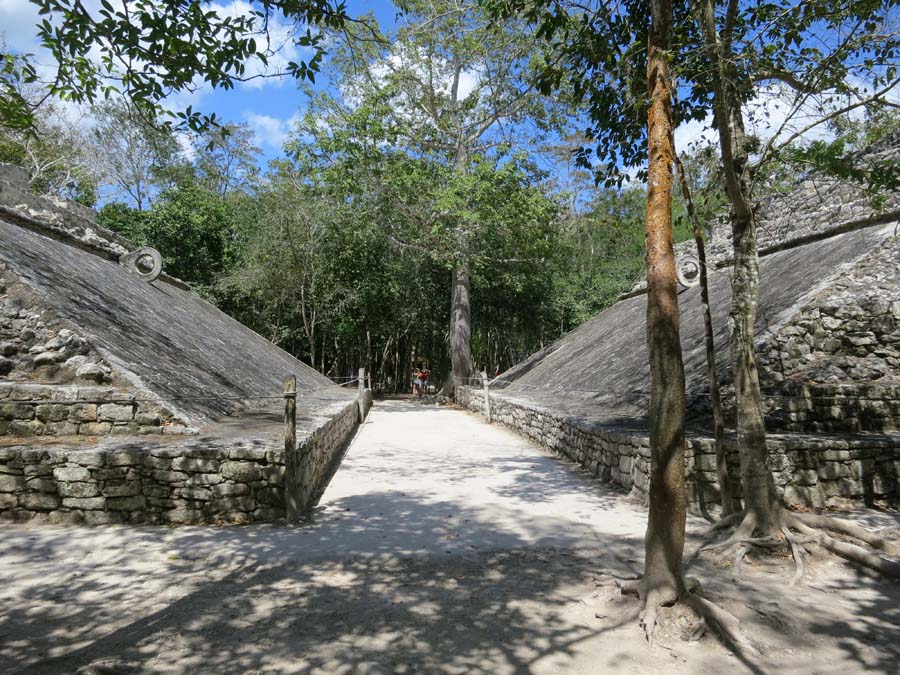 Mayan ball court. (Click for larger photo)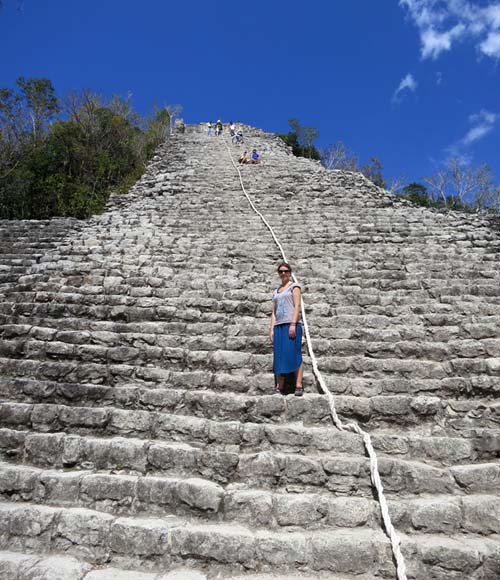 Crazy tall and steep stairs.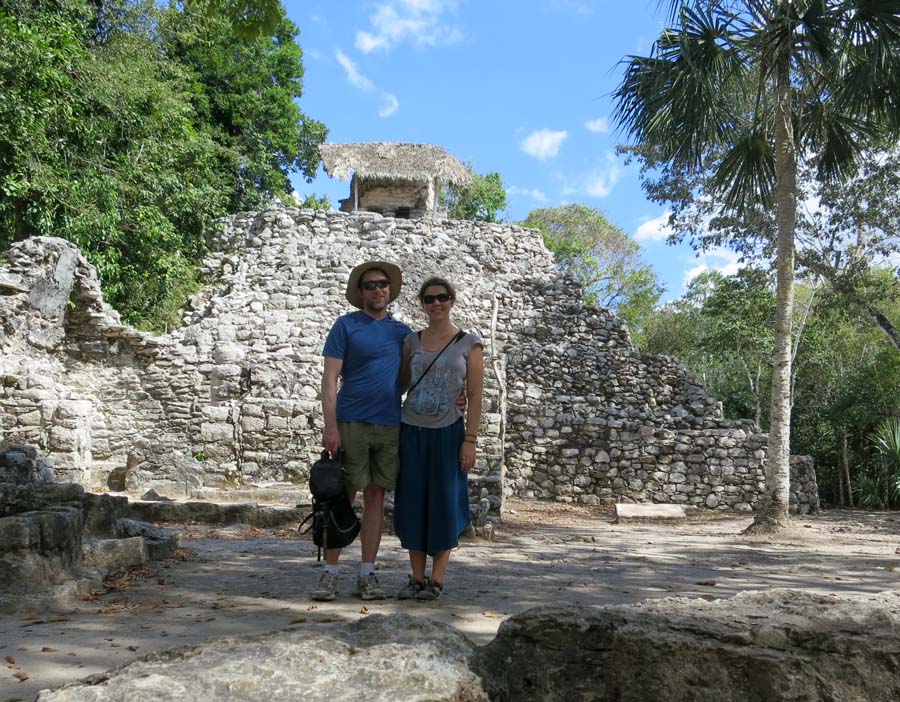 Joe and me in front of one of the ruins. (Click for larger photo)
One of the cenotes. This was the jumping platform one.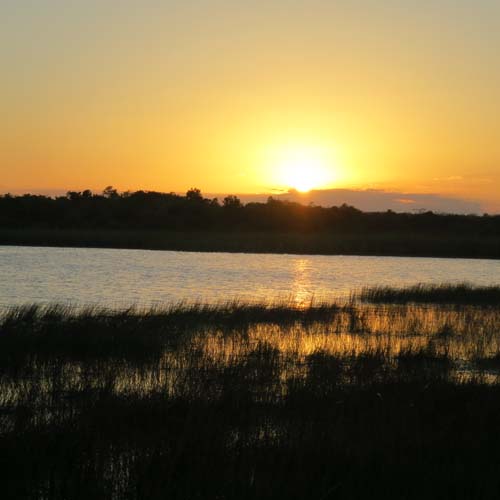 Sunset off the lookout near the hotel.
[ 2 comments ]
( 5 views )
---

After eating, we rented a bike and headed down the road, about 3.7km to the Grand Cenote. It's basically a hole in a water cave system. It is very neat. There were areas that were basically caverns where you could swim in a little ways. The formations coming down into the water looked awesome and the water was so clear and blue. There were fresh water turtles, some bats in the largest cavern, and a lot of swallows flying around. We got there not long after they opened so there was only one other person there. By the time we left it was pretty crowded, and it really wasn't that large of a place.
The rest of the day was spent lazing around. Joe got burned a bit again so he gets pretty warn out when that happens. Tomorrow we hop back on the bus and continue exploring!
-Miranda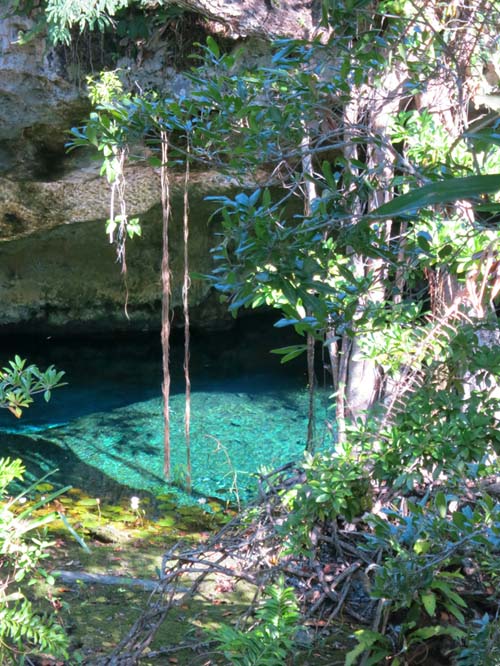 A partial view of some of the water from above.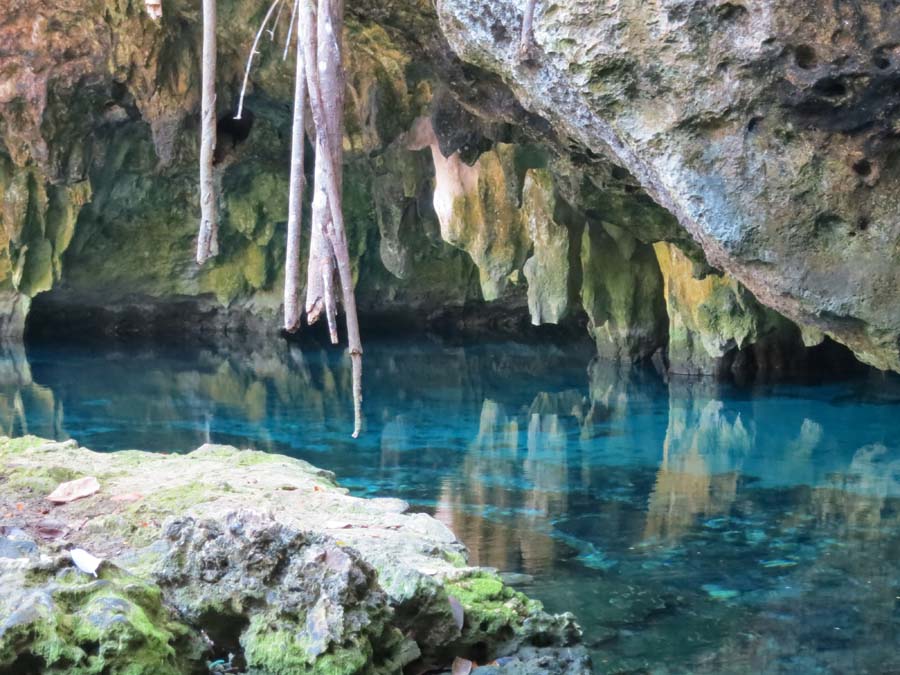 The water with the stalactites reflecting. (Click for larger picture)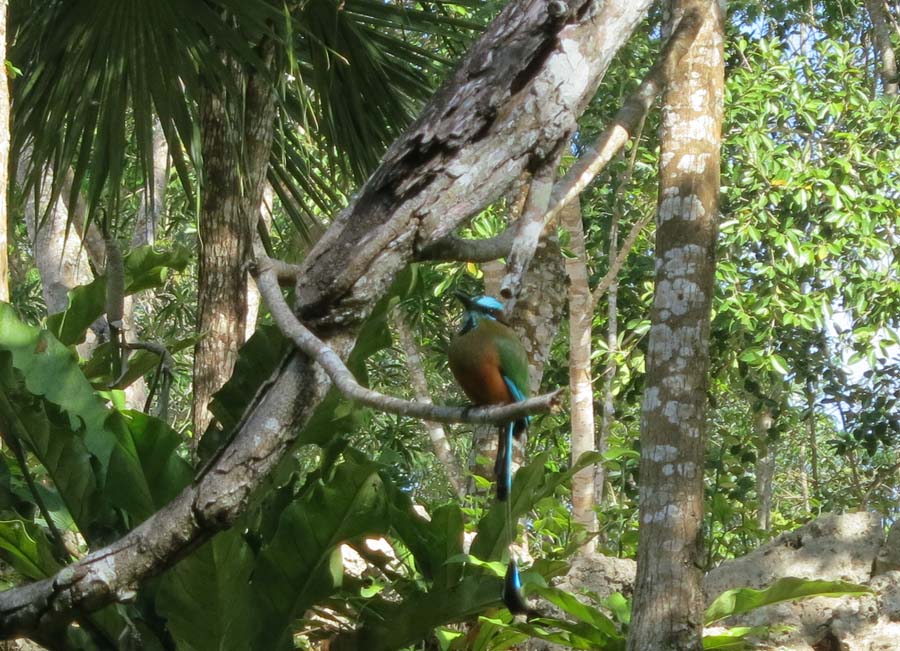 A very neat bird that landed on a nearby branch right after we arrived. (Click for larger picture)
[ 4 comments ]
( 5 views )
---
This morning we headed off of Cozumel and took a bus to Tulum, which is about an hour south of Playa Del Carmen (the town you take the ferry from to get to Cozumel). After finding a hotel, we walked around a bit and are more excited about the food here than in either Cancun or Cozumel. There seem to finally be more options for us.
We made our way to the Tulum Ruins, which are Mayan ruins right on the coast. They were pretty neat. You can swim right off the beach within the area that contains the ruins and not far away there's an area to snorkel also. We just walked around quite a bit and caught a taxi back to the center of town for dinner.
-Miranda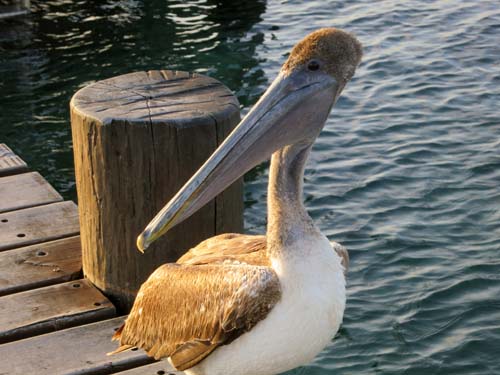 Brown Pelicans hang out on and near the dock where we often docked during our surface time between dives. They definitely were not weary of humans.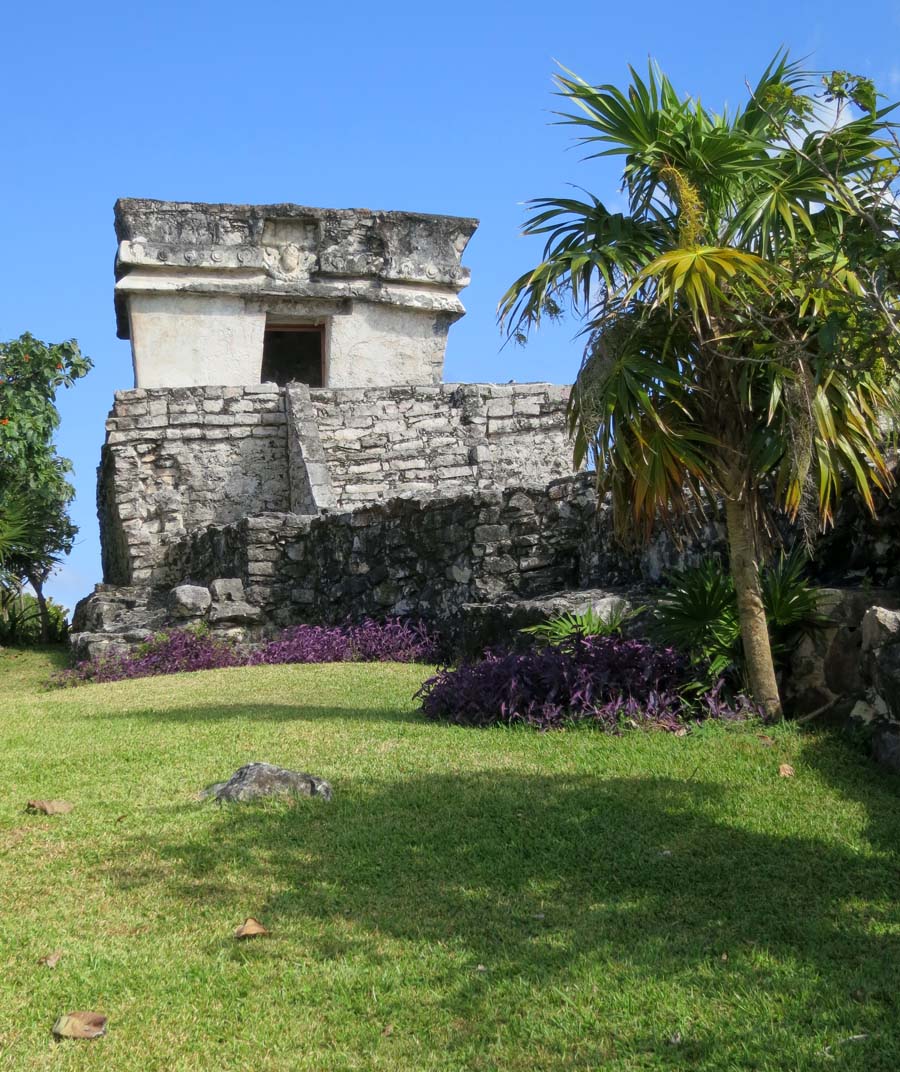 Part of the ruins (click for larger picture)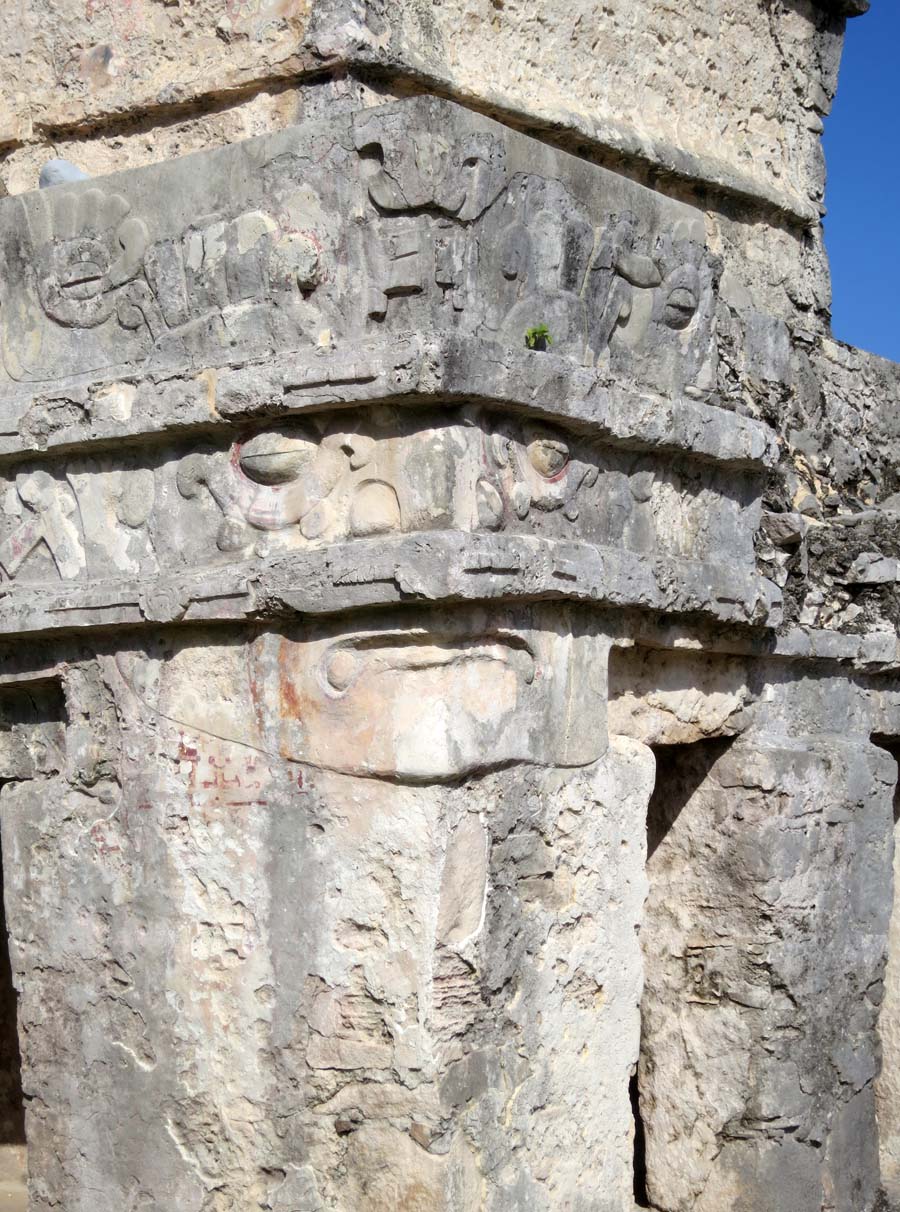 The corner of a building that has a face carved into it. (click for larger picture)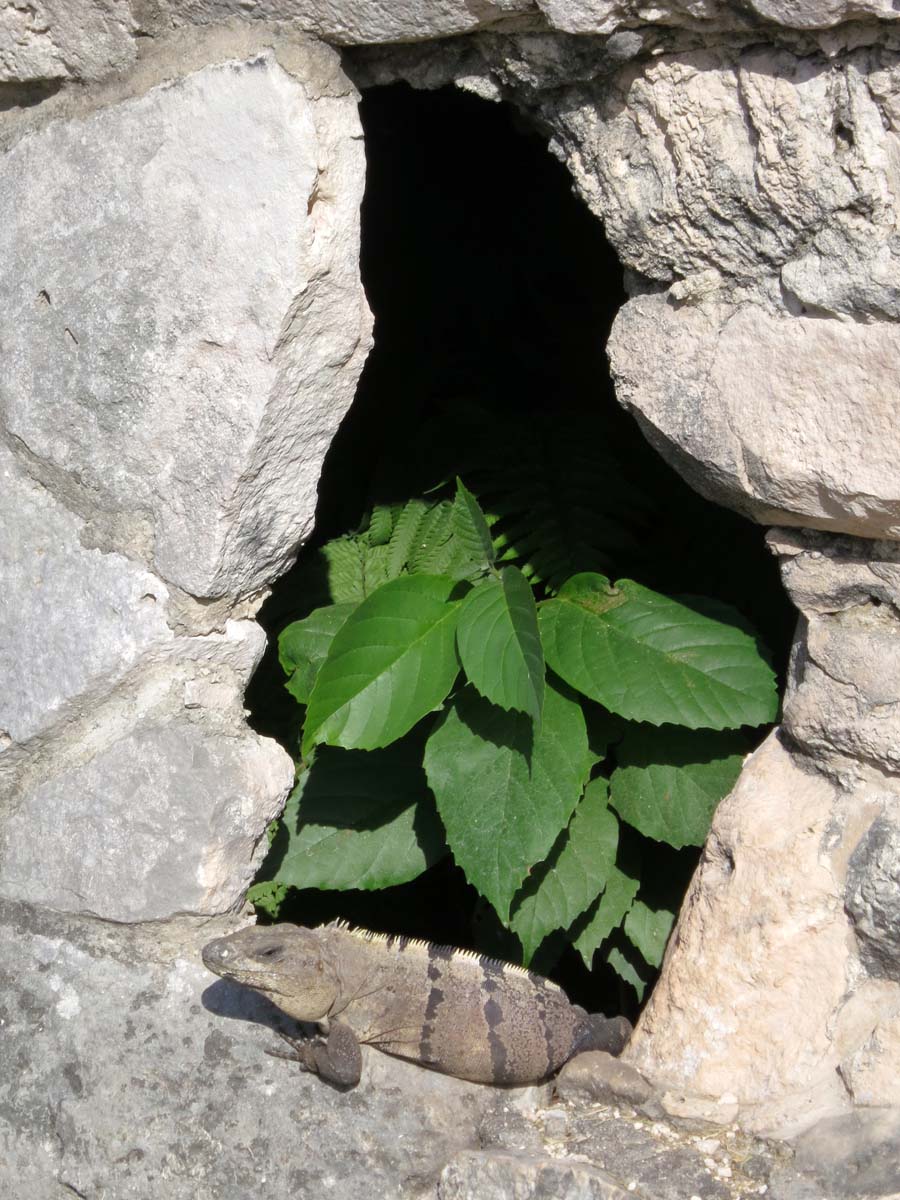 Lots of iguanas hanging around. This one found a nice spot in a hole in the wall of one part of the ruins. (click for larger picture)
[ 3 comments ]
( 10 views )
---
Back
Next