-Miranda
[ 2 comments ]
( 21 views )
---
I haven't heard from him today, but I'm hoping he got the tire fixed and maybe even all the tires replaced if needed.
-Miranda
[ 2 comments ]
( 7 views )
---
Joe found one we both liked, so he and his mom headed down there. After checking it over and buying it, the two of them checked out some neat stuff down there, then split up to work their own ways home. The next day, the RV broke down. So, Joe is currently stuck in/near Lake City, FL waiting to find out how long it will take for it to get fixed. Sounds like it's going to need a whole new engine. :p
So, there's a little update. I'll update this once we know more also.
-Miranda
[ 1 comment ]
( 3 views )
---

We went for a walk yesterday since it was pretty nice. There's a broken water valve or something a few blocks away from our house and every year it makes a neat ice sculpture. So, we walked there and I took some pics.
-Miranda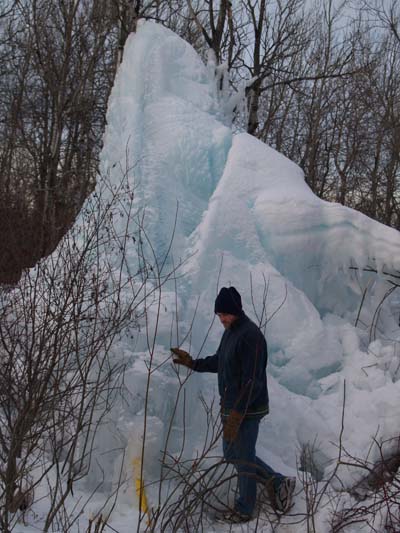 [ 4 comments ]
( 55 views )
---
-Miranda
[ 3 comments ]
( 55 views )
---
Back
Next