-Joe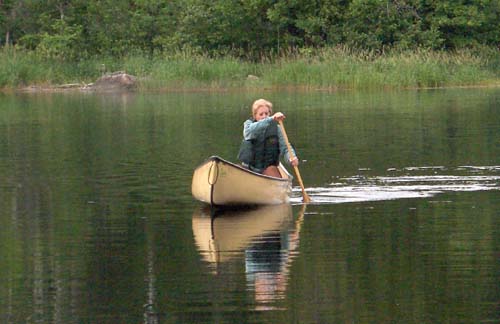 My Mum out for a little paddle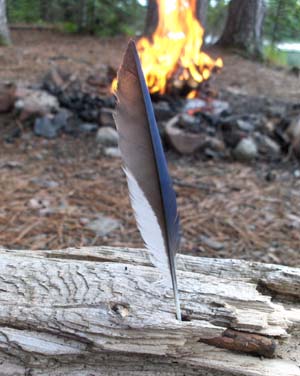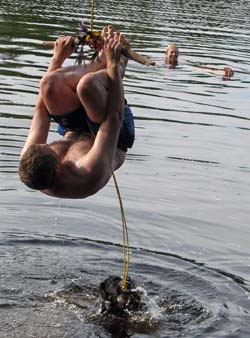 Miranda's artsy Blue Jay feather composition. Rope Swing near campsite.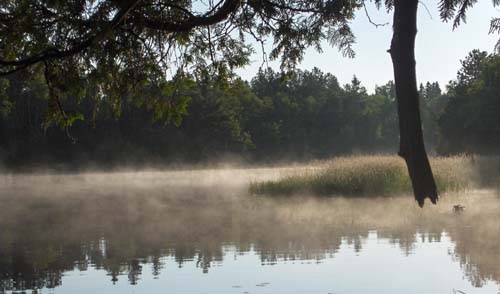 Morning mist flowing down river
[ 5 comments ]
( 11 views )
---
we rock jumped about 1/2 mile up it. through a tunnel, and then monkey-bar'd it across the river under a bridge. Later went Windsurfing in the Bay. Far too much wind for my first time out this year, wasn't in shape for it. Roommate Tone's girlfriend Jill came with, but didn't want to try.
-Joe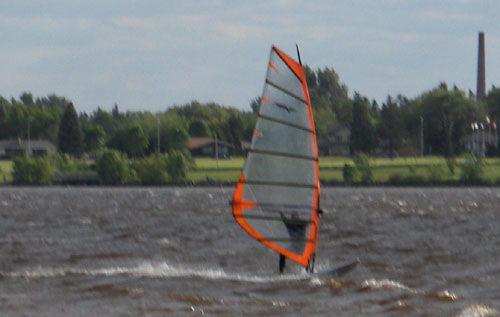 Oooohh I have a wake

[ 2 comments ]
( 3 views )
---
-Joe

A lot of people had swum out to the building today.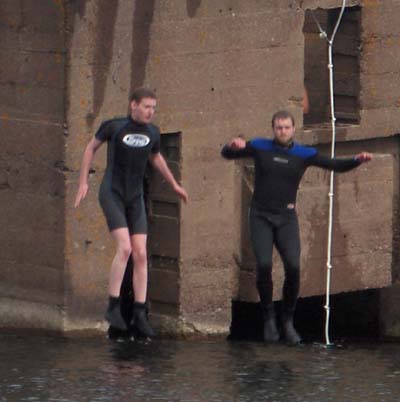 Tim and Joe simultaneous midair, nice shot Miranda!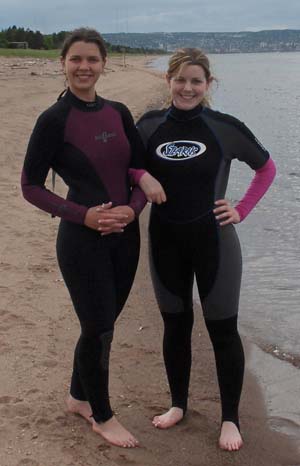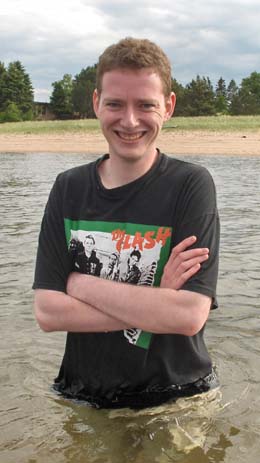 Sister Laura & Miranda in fancy pants. - Brother Tim in cold water.
[ 4 comments ]
( 13 views )
---

-Joe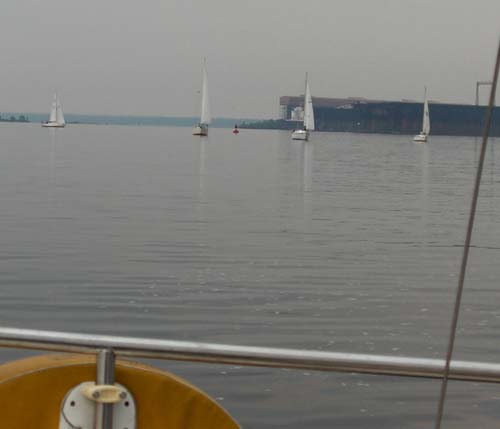 Nice view of the 4 other racers in our very tiny wake...
[ add comment ]
---

. There are rocks that you can jump onto, which then you cannot jump back. After making about a dozen or so such jumps, and then getting almost to the otherside, I found there was a 10' gap, and it was rushing water, too deep to touch. So after feeling trapped for a good 30 minutes and running around trying to find alternative routes, I stuck my cell phone and wallet in my hat, and threw the camera to shore... Then went swimming!.. So it's good fun to jump rocks, but make sure you can jump back

. Erin also managed to fall in on the way back

-Joe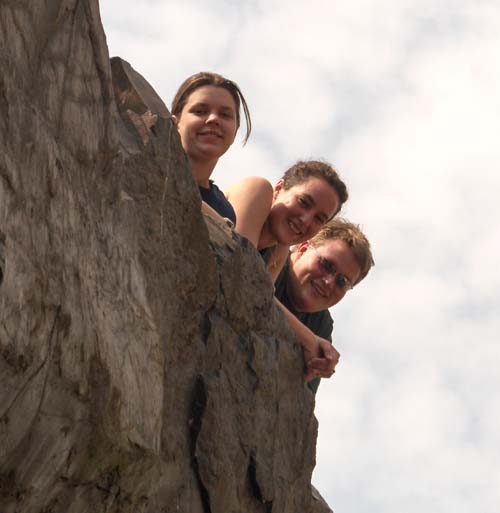 Miranda, Erin, and Jon hanging over the water.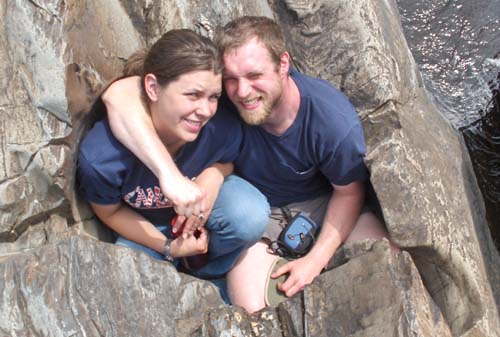 Miranda and Joe stuck in a big swirl-hole.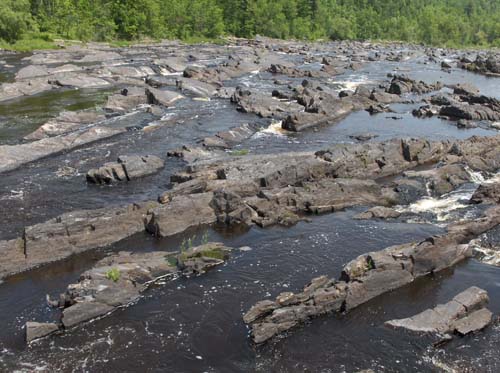 The large rock field joe crossed.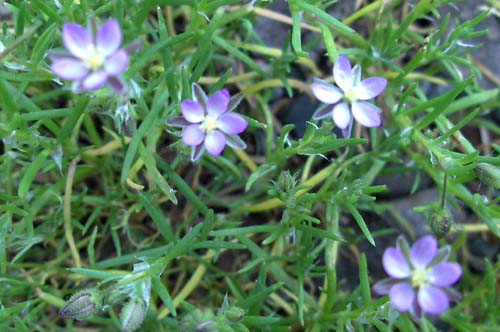 Pretty little purple flowers.
[ add comment ]
---
Back
Next