http://www.souwesterlodge.com/
After Joe's encounter with them and generally not having a lot of luck finding someplace, we decided to leave and went south to the state park. We were afraid we wouldn't have internet, but we do.

So we're going to stay here two nights. We might move to one of the beach access sites tomorrow night. They'll be more expensive but we'll be close enough to the beach to go surfing.
Oh and we rode our bike on the beach. That was super fun.

-Miranda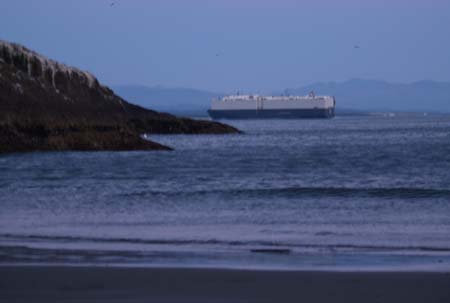 A weird ship we saw... If anyone knows what it is, or what it carries, let us know.

Sorry the photo is terrible. It was getting dark and it was really windy, so the tripod was shaking.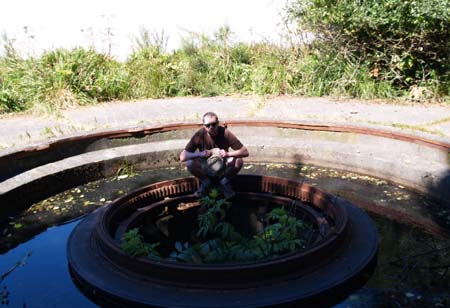 An old spot for a turret, built during the war apparently. There was a creepy tunnel-type building with some creepy little dark rooms too. No lights or windows in the building either. No signs around. Someone else told us what it was.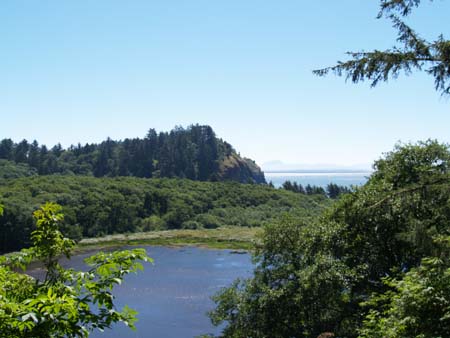 A beautiful view from a short hike we took.
[ 3 comments ]
( 11 views )
---

We're both hurting a bit from that today now to.... sore muscles..
-Miranda
[ 1 comment ]
( 3 views )
---
We are parked at a campground in Grayland Beach State Park and it's pretty much full... seems nuts for a Monday. Hopefully it isn't like this all the way down the shore but I suppose that is possible this time of year.
We are pretty close to the beach, so our plan is to try some surfing this evening.

We'll see how it goes.
-Miranda
[ add comment ]
---
We're really liking this work, bike, eat, relax thing.

We biked 15 miles today.
-Miranda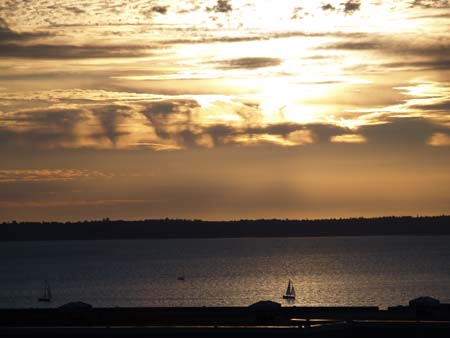 Sunset in Bellingham
[ 3 comments ]
( 6 views )
---

We went to the Skylark Cafe for dinner, which was very good. Got to sit outside in a little, pretty alley under a tree. Joe had a butternut squash lasagna which he said was very good. We got big ol' desserts from a nearby place then headed back to the RV. Biked a total of about 8 miles today.
-Miranda
[ 3 comments ]
( 11 views )
---
Back
Next