Also used the fancy Gift of Iron roasting sticks for doughboys and smores. Mornings have been dipping below 40 degrees.. Starting to get worried about pipes freezing.. GOnna have to insulate this thing so we can run the thermostat at about 40degrees.. the furnace uses up LP way too fast to use more than a tiny bit. Also the choke has been failing more.. Gonna have to work on it in Kalispell.
-Joe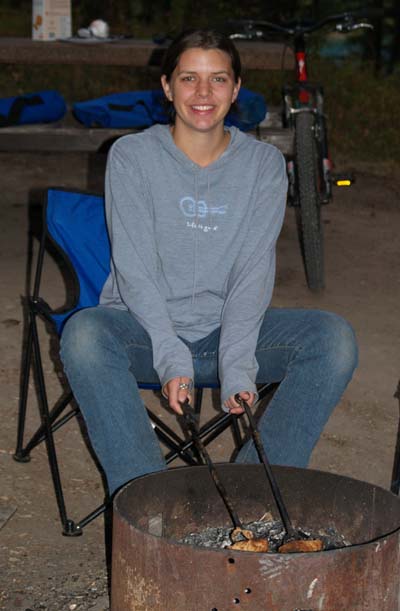 Cooking wheat doughboys on our fancy-shmancy roasting sticks.
[ 5 comments ]
( 7 views )
---
-Joe
[ 1 comment ]
( 3 views )
---
We drove a bunch, from Golden,BC down to Cranbrook,BC. We stopped and
lazed in the "Hot Springs" at Radium,BC it was busy, but HUGE, so there was plenty of room, it was just 2 giant outdoor swimming pools, one fed by hot springs below the building. another, just normal temp. An additional tiny pool was 56F water for "cooling off"

This
SITE
has an excellent picture.
We slept at a Walmart parking lot in Cranbrook.
[ 1 comment ]
( 9 views )
---
We are now out of the parks and are using internet in Golden, British Columbia. We're going to be heading down 95 to find someplace to sleep soon.
-Miranda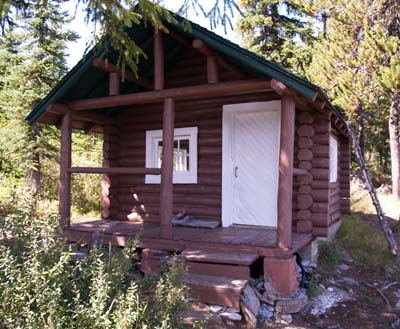 A hut at the end of our hike where the ranger's (or whomever) stayed when they were up looking for fires.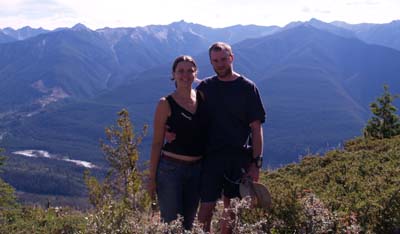 Joe and I at the top of Mount Hunter.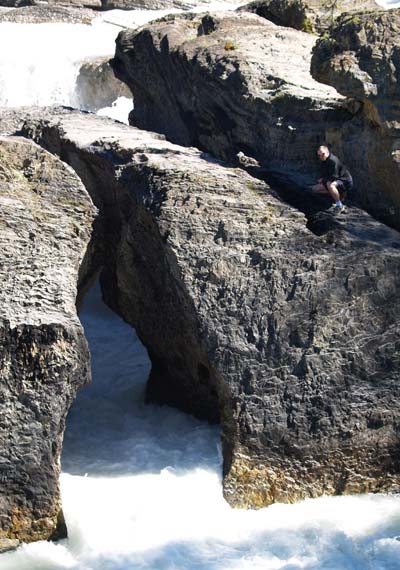 A natural bridge we stopped at during our drive.
[ add comment ]
---
Too many people in Lake Louise, so we left and headed for Yoho National Park. We stayed at Monarch Campground and biked up Yoho Valley Road (safer than trying to take RV). We saw where two rivers that are different colors come together. Very neat. Coming down the hill was super fun!

-Miranda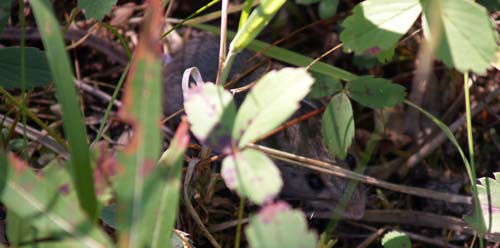 The mouse.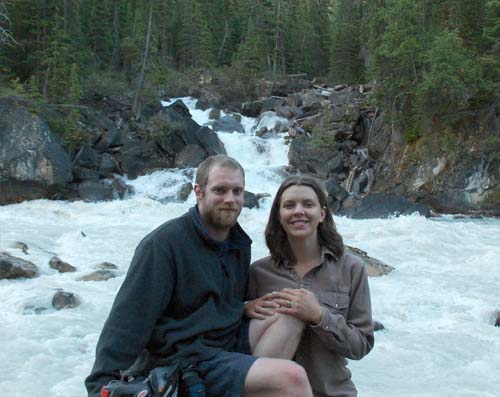 Picutre of us in front of the coming together of the two rivers.
[ 10 comments ]
( 38 views )
---
Back
Next