Also, there has been a cat hanging around the house for the last couple weeks. It was definitely owned before because it is very used to people. The people that lived here before said they have no idea whose it could be. We have neighbors half a mile to the north and half a mile to the south and she knows it isn't either of theirs. So, we'll see if we end up with a new kitty.
-Miranda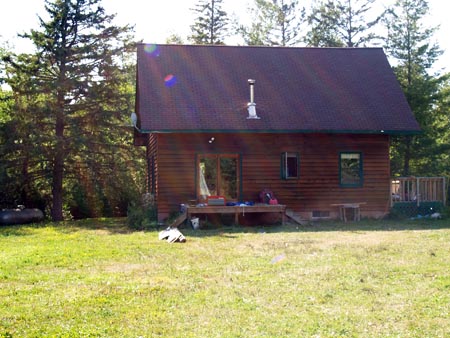 The new house from the yard. The sun was really bright, so, sorry about the glare.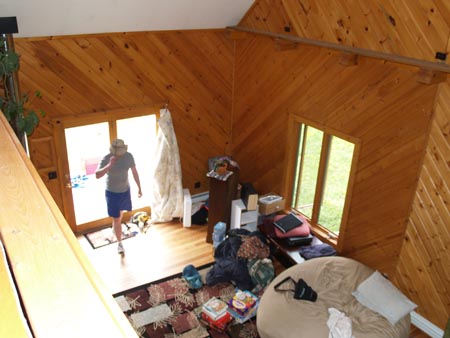 The living room side. It already looks better than it did in that photo. I got it a bit more organized.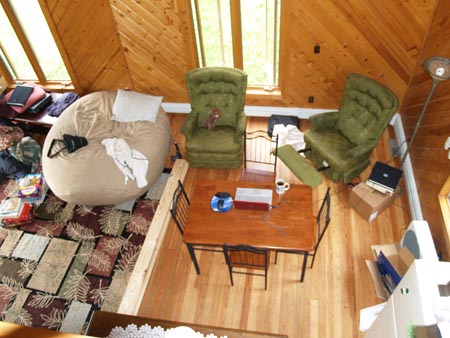 The dining room side. The chairs will not stay there.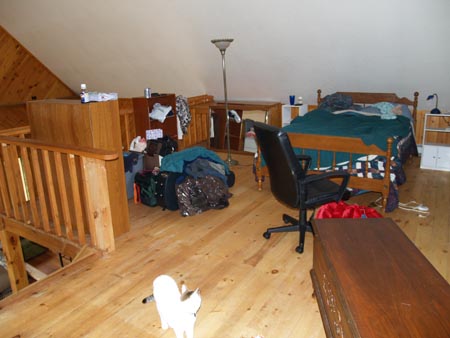 The bedroom up in the loft.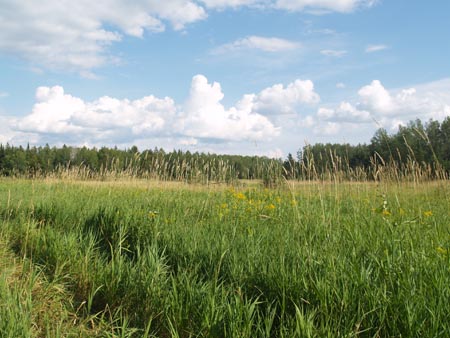 The field on the northern part of the property.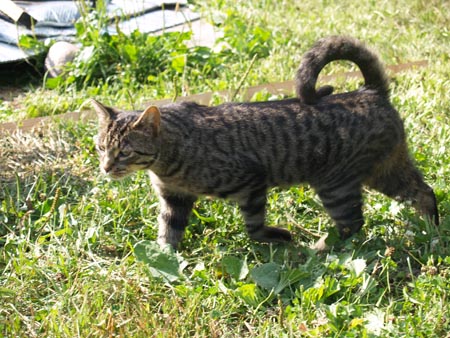 Curly. The kitty.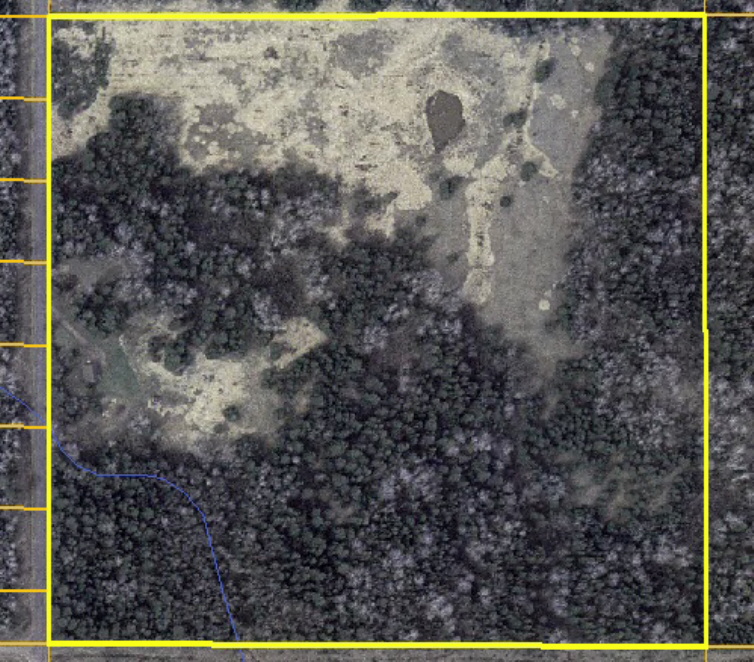 A map of our 40 acres. If you click on it, you can see a bigger version.
[ 4 comments ]
( 18 views )
---
I'll plan on taking pics tomorrow and trying to get them posted.
-Miranda
[ 1 comment ]
( 15 views )
---
-Miranda
[ 1 comment ]
( 3 views )
---

-Miranda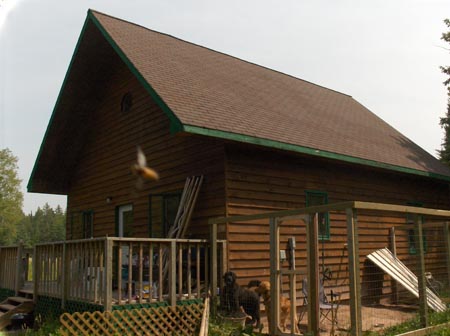 This is the house. Unfortunately, there was a bee flying in front of the camera when the photo was taken...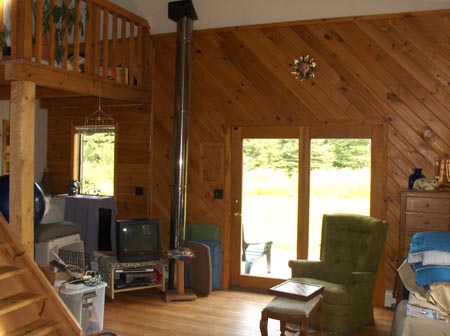 This is part of the living room and you can see the loft a little. The green chair in the picture is staying there. That is one of two chairs that we get too keep. So, I already have some living room furniture.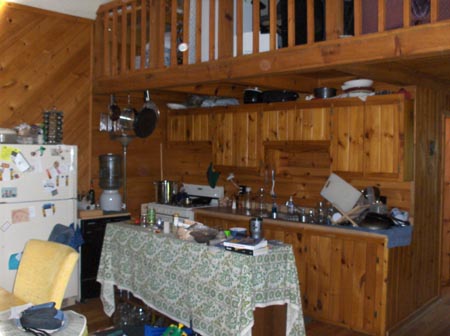 This is the kitchen. You can see what would be the dining room to the left. The nice thing is the whole thing is really open. The pseudo island they have set up will be gone and we plan to build an actual island there to increase storage space and more counter space.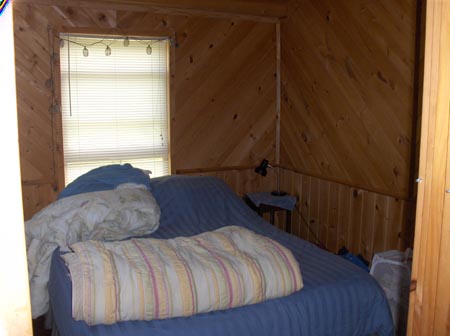 The bedroom. This will end up being the guest room. We will stay up in the loft with an office.
[ 5 comments ]
( 40 views )
---

We should be heading out there again within a couple weeks, before closing. So, I'll get some pictures then and post them up here. :D
-Miranda
[ 1 comment ]
( 5 views )
---
Back
Next