-Miranda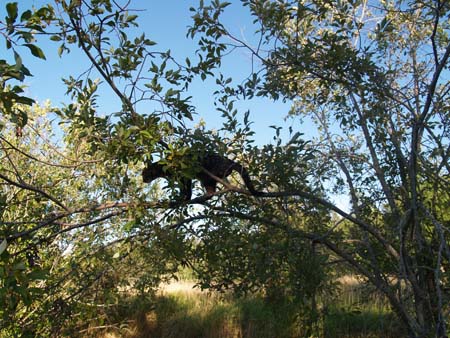 Curly in the tree.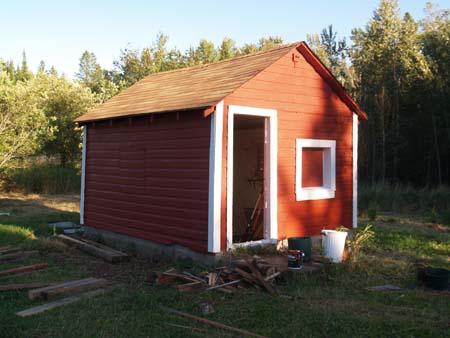 The painted milk shed.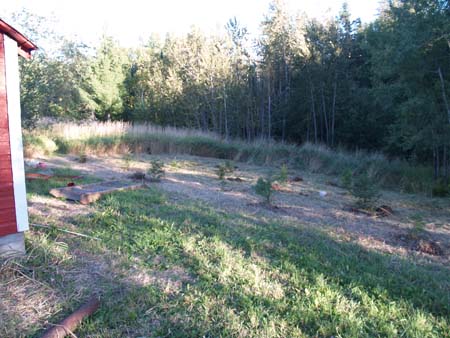 The trees we planted.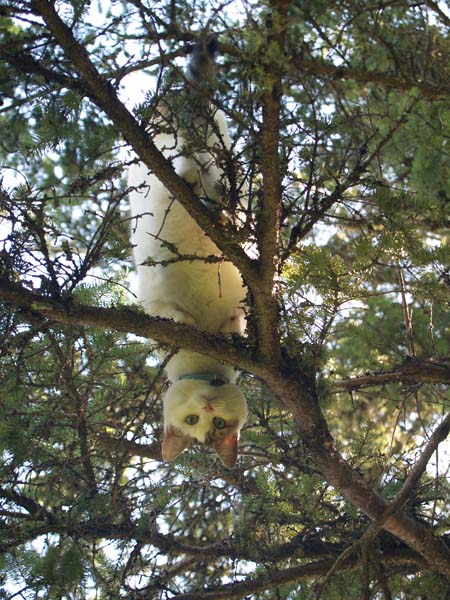 Lucy in the tree. I chose this one mostly because it's kinda funny looking.

[ 2 comments ]
( 19 views )
---

On Sunday evening, Becky came by with Kaiya. Both are looking great. I made sure to get some pics of them.
-Miranda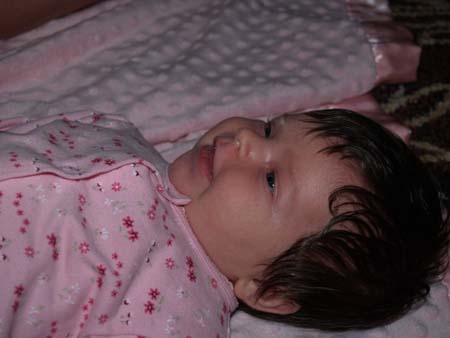 Kaiya smiling.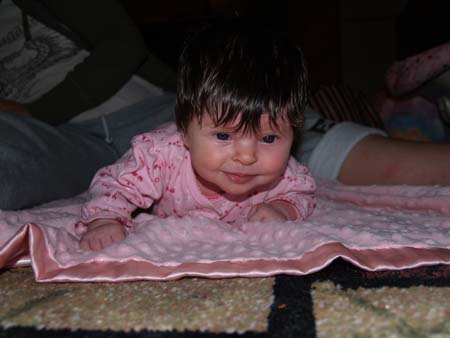 She likes her belly. She's probably going to be an early crawler. :D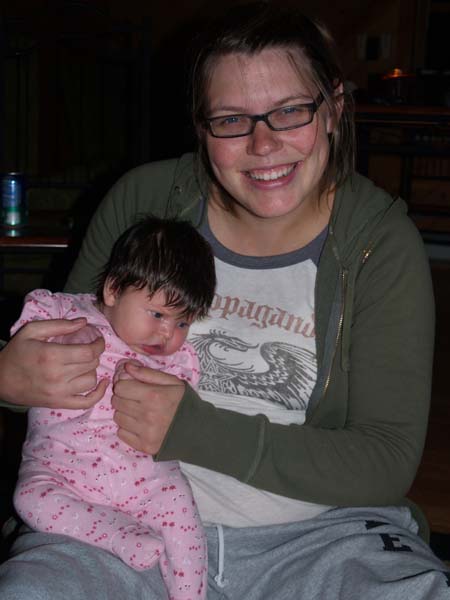 Momma and baby.
[ 2 comments ]
( 19 views )
---
Then, Erin and Jon happened to be in town so they stopped by to see us also! We walked the trail again. Played a game of hide and seek in the tall grass in the field, then took the truck to "scum falls". An access point to the Iron River. Joe named it that because it is a bit scummy in parts. On our way back to the house, Joe wanted to check out a little side road that also might be an access to the river. Well, when clay gets wet, it is very slippery. We got stuck. So, we pushed the truck back up the hill and headed back home.
All in all, a very fun weekend. :D
-Miranda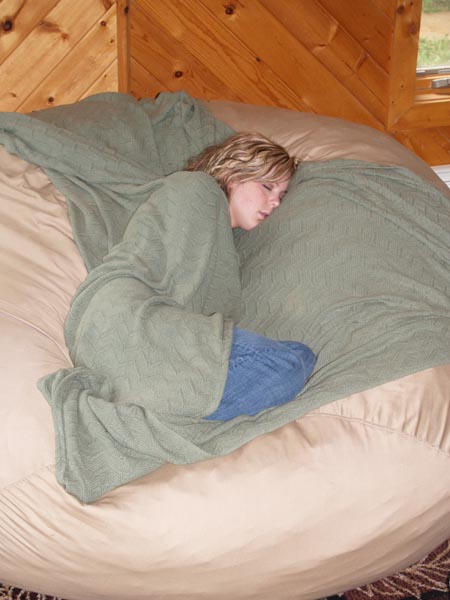 Laura sleepin on the love sak.
[ 392 comments ]
( 26 views )
---
Also, there has been a cat hanging around the house for the last couple weeks. It was definitely owned before because it is very used to people. The people that lived here before said they have no idea whose it could be. We have neighbors half a mile to the north and half a mile to the south and she knows it isn't either of theirs. So, we'll see if we end up with a new kitty.
-Miranda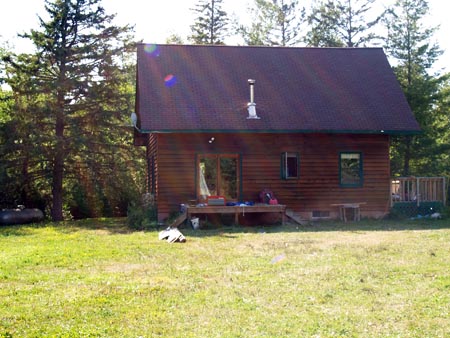 The new house from the yard. The sun was really bright, so, sorry about the glare.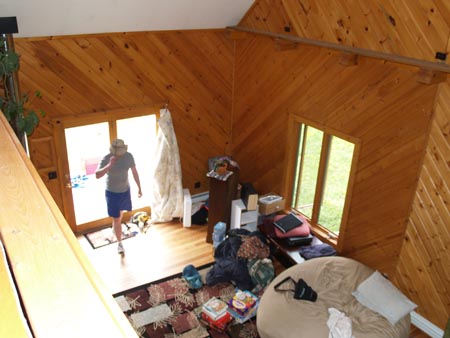 The living room side. It already looks better than it did in that photo. I got it a bit more organized.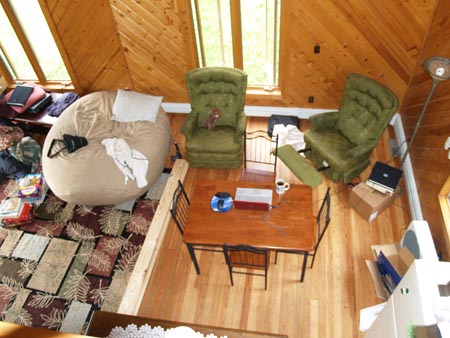 The dining room side. The chairs will not stay there.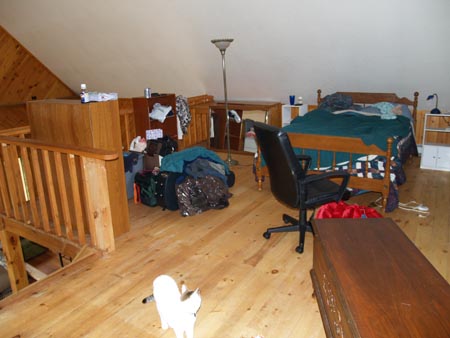 The bedroom up in the loft.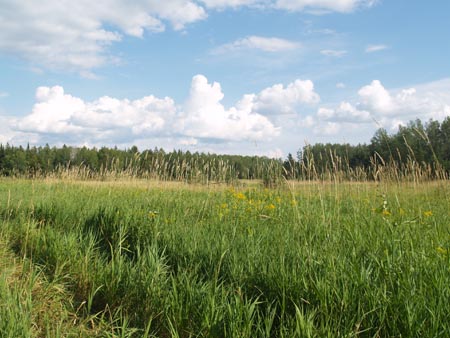 The field on the northern part of the property.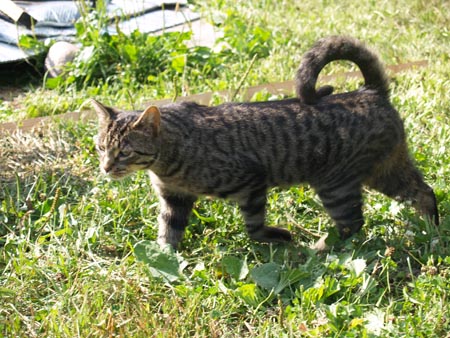 Curly. The kitty.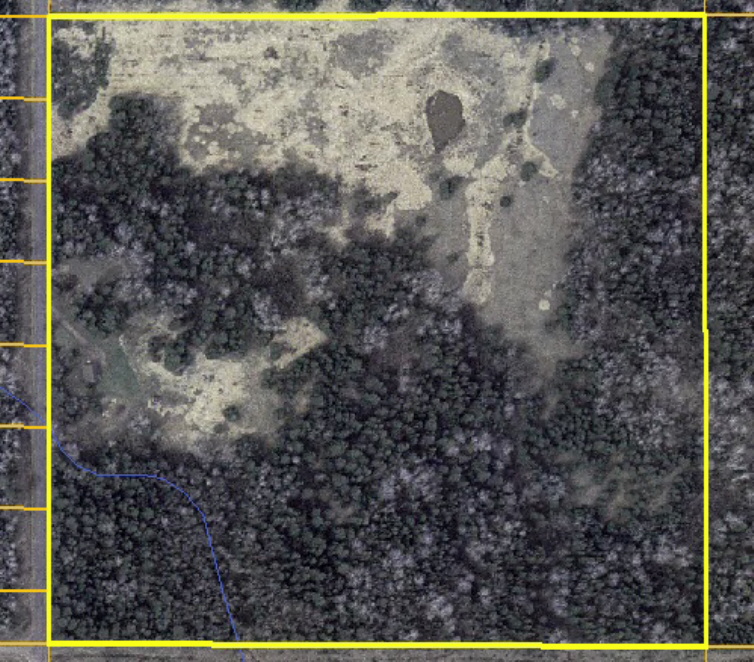 A map of our 40 acres. If you click on it, you can see a bigger version.
[ 4 comments ]
( 18 views )
---
I'll plan on taking pics tomorrow and trying to get them posted.
-Miranda
[ 1 comment ]
( 15 views )
---
Back
Next