-Miranda
[ 3 comments ]
( 24 views )
---
This week has been easy for me. I've been keeping up and even though there was a problem with the delimber that Pat and I had to fix for about an hour, I still mostly caught up in the hour before quiting time. Joe has been home all week working on his project and doing some Rangenet work. He'll probably come to work next week to help us move to the second part of the job we're on.
-Miranda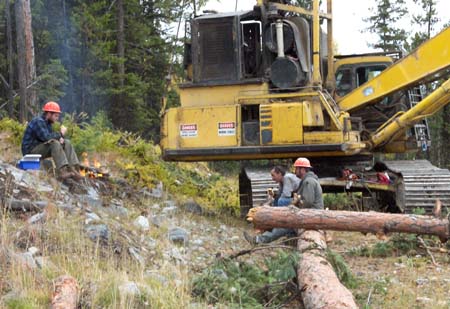 Joe, Tom, and Jesse eating lunch by the yarder and a fire that Joe built.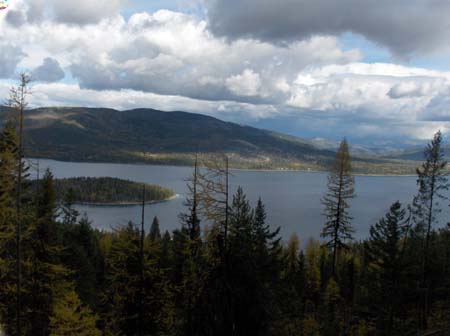 Bitterroot Lake.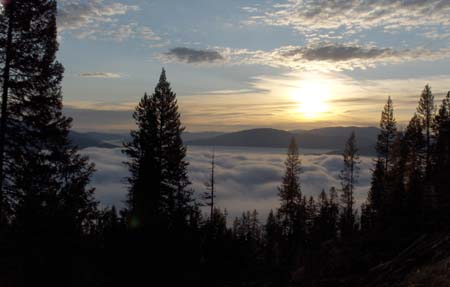 Look at the cool cloud inversion.
[ 2 comments ]
( 16 views )
---
-Miranda
[ add comment ]
---

).
-Miranda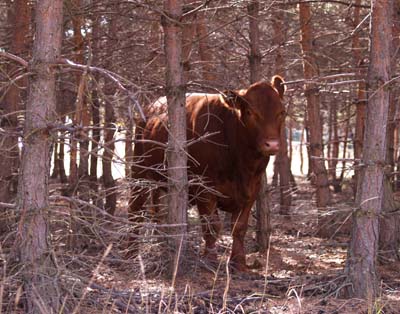 The red cow coming through the trees to check me out.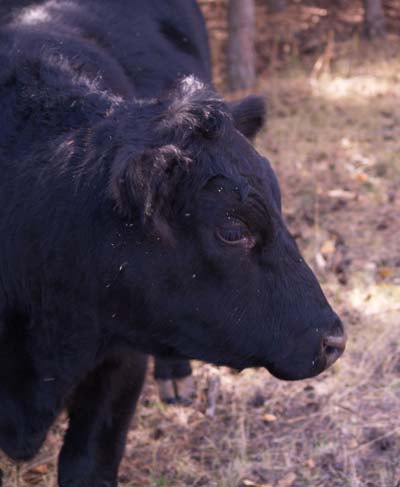 The black cow.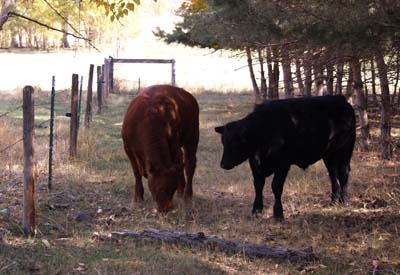 They tried not to look like they were obviously following me at first.
[ 11 comments ]
( 23 views )
---
-Miranda
[ 3 comments ]
( 2 views )
---
Back
Next