Here's the news story.
http://www.venturacountystar.com/news/2 ... inguished/
-Miranda
[ 3 comments ]
( 18 views )
---
Fun.
-Joe
[ 2 comments ]
( 8 views )
---

by the time the stars cleared in my head, I had a slight minor chest pain, but the poor chaps door was nearly ripped off ;) Oh well... He couldn't close it as the brackets were all strectched and the open-limit bar ripped

Thanks for new cheap-plastic-cars, they bend really well, to cusion the impact ;)
We had a better surfing experience this morning, except for the 25+ people there.. . I managaged to paddle out of the beach break only once after 4 unsuccessful winding tries

but it was nice. Tomorrow it should be a little smaller and cleaner, so it should be even better

-Joe
[ 5 comments ]
( 38 views )
---

-Miranda
[ 2 comments ]
( 14 views )
---
On our way down the mountain, Lucy came up and laid on the dash. First time she's done that and it was a super windy road. She is seeming to get much more used to the driving.
We are now on our way into town to find a place where Toan will be able to rent a car to drive back to Sacramento to catch his flight out. It will be a nice break after Toan's 20 miles and our 28 miles of hiking over the last few days.
-Miranda
CLICK FOR VIDEO:
Lucy Riding on the Dash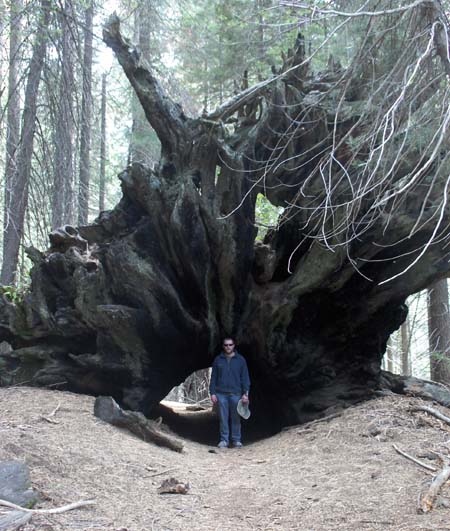 An old, burned out sequoia that is a natural tunnel. Their roots are very shallow, though they spread out a lot, so snow storms and wind storms can knock them down. Especially if they are severally scarred from fires. Which most of the sequoias we saw had a triangular fire scar at the bottom. A fire rarely takes out a mature sequoia.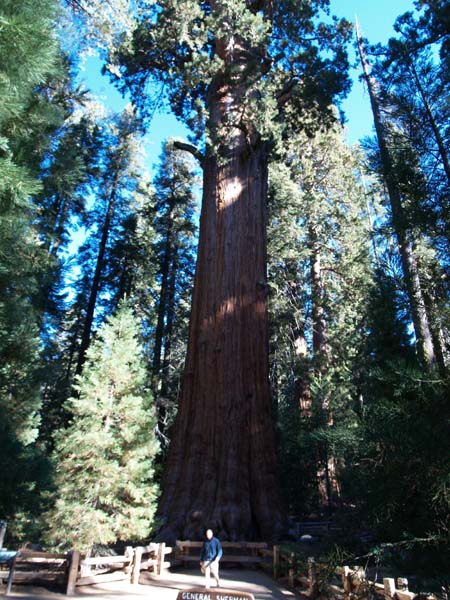 General Sherman.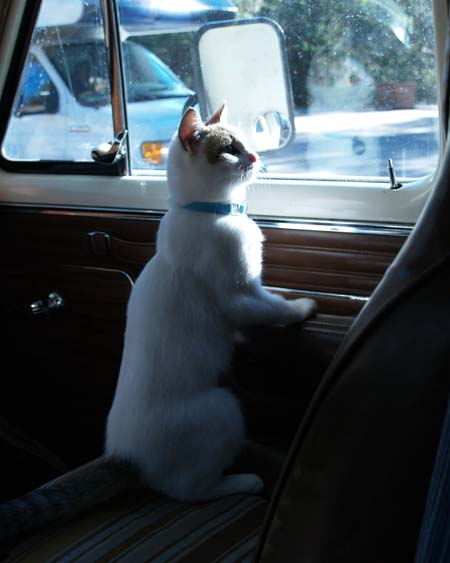 Lucy looking out the passenger side window when we were in a parking lot.
[ 2 comments ]
( 16 views )
---
Back
Next