-Miranda
[ 3 comments ]
( 27 views )
---
-Miranda
CLICK FOR VIDEO:
Kitties Playing
CLICK FOR VIDEO:
More of Kitties Playing
[ 2 comments ]
( 7 views )
---
-Miranda
[ 1 comment ]
( 4 views )
---
Then, yesterday, We decided since some of the mushrooms are so bug, it would be really funny to see the kittens next to them. So, we found the mushrooms and set them down. They did fine for a while and I got some cute pictures, but then Wash decided to jump at it and eat it!! Three hours later she was super wobbly. Scared me enough that I called the emergency vet and decided to take her in. On the way I identified the mushroom (I have a book) and she vomited, and started looking better. So, we just went to Mom and Papa's. She is all better now. Needless to say, she will not be going near anymore mushrooms again.
-Miranda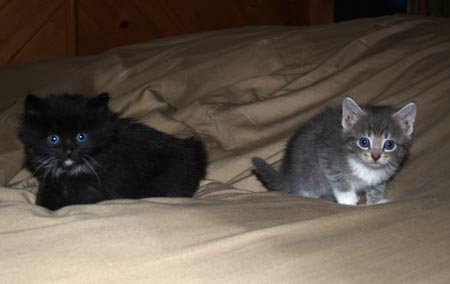 Wash is the gray one. Zoe is the black one.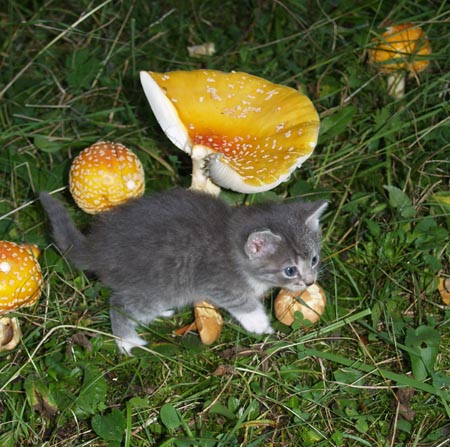 Wash and the mushroom.
[ 2 comments ]
( 1 view )
---

-Miranda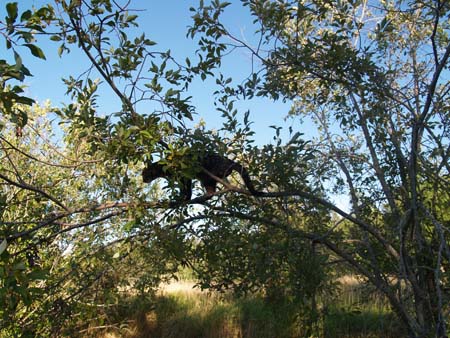 Curly in the tree.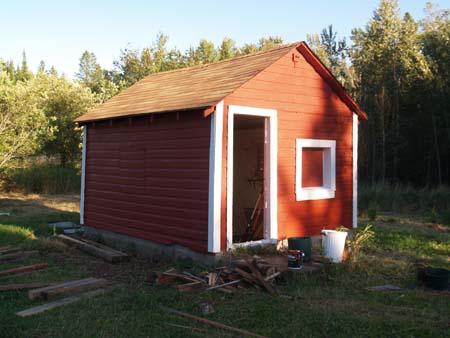 The painted milk shed.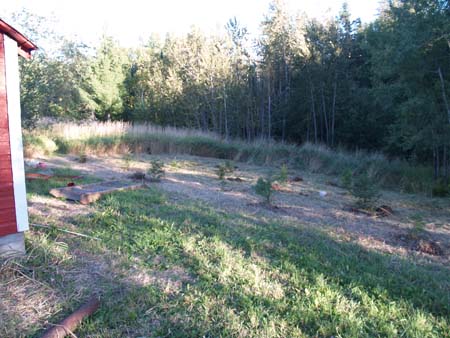 The trees we planted.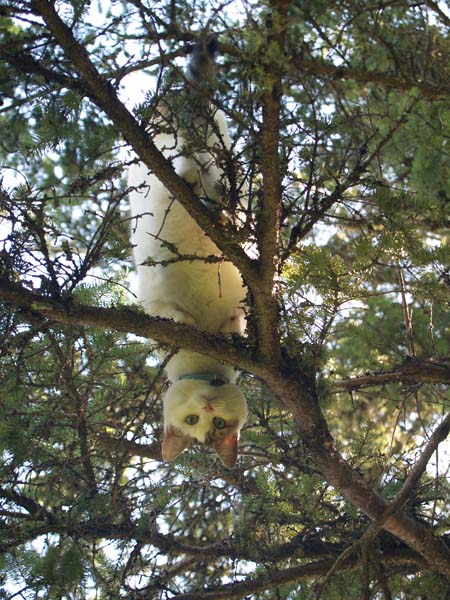 Lucy in the tree. I chose this one mostly because it's kinda funny looking.

[ 2 comments ]
( 19 views )
---
Back
Next