I didn't take any pictures then, so these below are actually a little older.
Tom, Pat, and I went to work on Friday to finish moving machines (it was the only day he could get a truck to move the machines to the new jobsite). We woke up to about 6 inches of snow. It's been snowing on and off all weekend.
-Miranda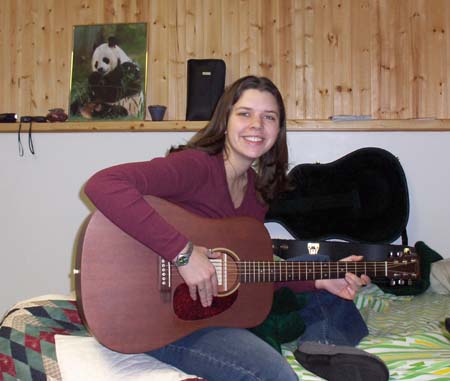 Here I am playing guitar on our bed in our basement room.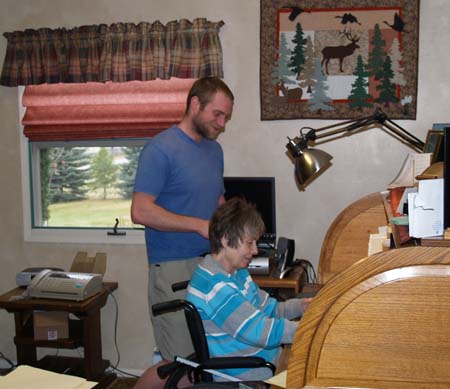 Joe was helping Nancy with her work in the office a little.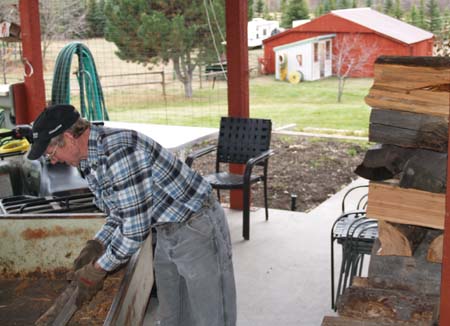 Pat was stocking the firewood that's up near the house.
[ 3 comments ]
( 30 views )
---

We finished up the job we were on within a couple hours this morning and then started to get stuff taken care of to move. Pat and Dennis (he runs the clipper which walks around on the hillside clipping trees) went to the new jobsite where the clipper already was while Jesse, Tom and I started to move the yarder and delimber. Unfortunately, during our walk the yarder lost its track in the middle of the road. It came off the front guide wheel. Fortunately the truck driver was up loading logs so we called him on the radio to tell him to use his phone to try calling Pat. We tried to put the dumb thing back on from at least 2:00 to 6:00. They finally got the yarder off the road in a nearby widespot and are going to work on it tomorrow when there's daylight to help.
During all this, Dennis was at the new jobsite and apparently ended up having a problem with his machine. He was stuck there doing nothing from 2:30 until I picked him up at 5:45ish.
Fun, exciting day.....
-Miranda
[ 2 comments ]
( 15 views )
---
We have gotten some snow up at the job, but it hasn't been staying very long.
-Miranda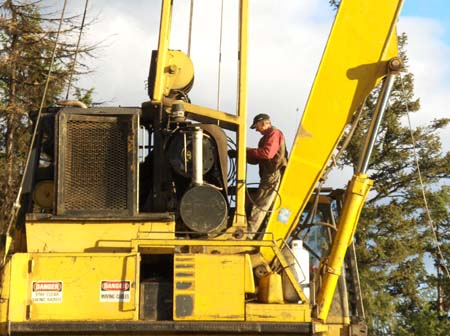 Pat messing with the cable on top of the yarder.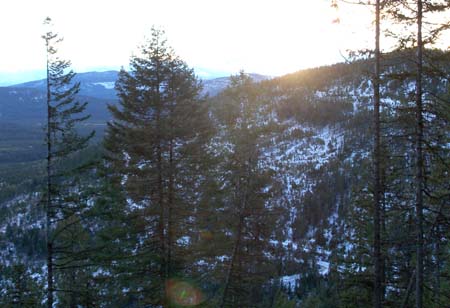 View of a nearby mountain with snow. The road down below is what we take to get into the job.
[ add comment ]
---
-Miranda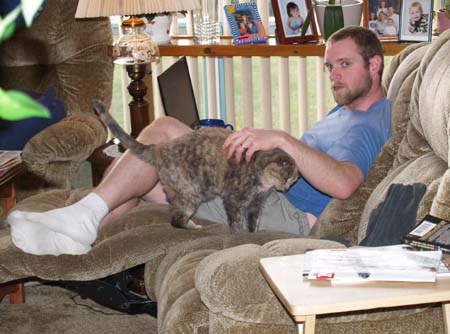 The is Cleo and Joe. Joe wasn't expecting his picture to be taken right then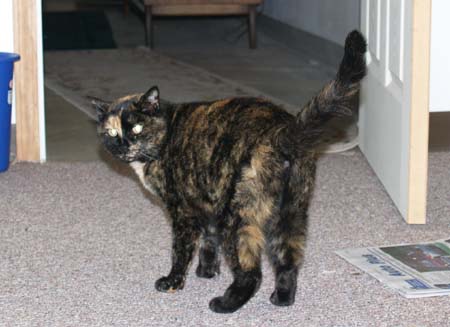 The is Brad. She drools.
[ 4 comments ]
( 25 views )
---
-Miranda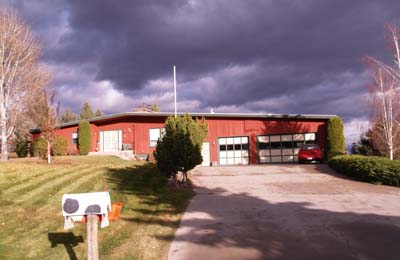 The house (yes, the mailbox is a cow, unfortunately it lost its head).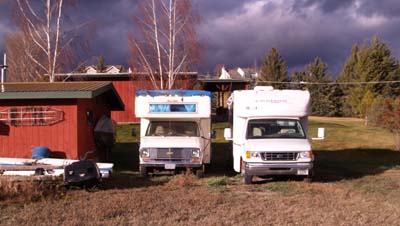 The RV is parked behind the house by Pat and Nancy's fancier RV.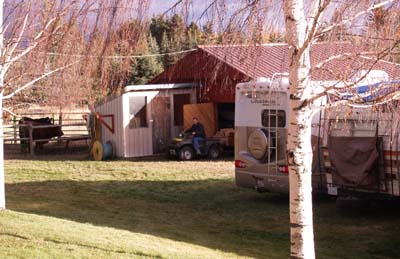 Joe getting wood out of the lower wood shop for the house.
[ 9 comments ]
( 23 views )
---
Back
Next