We did a bunch more driving today. Had lunch at a neat cafe in Colorado Springs then drove through Denver toward Hygiene, CO. We are now staying at the house of one of our Horse Isle players/mods/quest writers. She has 3 beautiful horses, an ostrich, 2 dogs and I think 11 cats. A very fun and active home.

-Miranda
[ 17 comments ]
( 69 views )
---

We are now on our way towards Denver, CO to go meet a friend. Lots of driving though because we don't want to sit in the cold too long.

-Miranda
[ 1 comment ]
( 2 views )
---
Here are some fun pics also.

-Miranda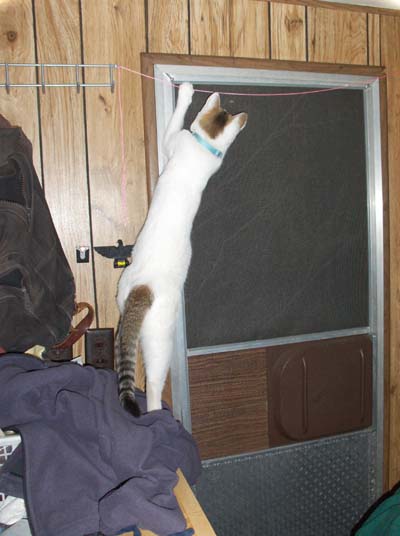 Lucy was chasing a bug that was outside the screen door.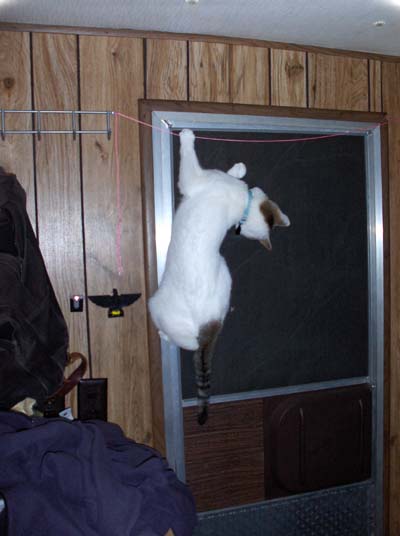 Lucy on the screen door going after the bug. Right after this photo, the door swung open. I tried to get a picture, but I went running for her so ended up with a pic of the bed instead..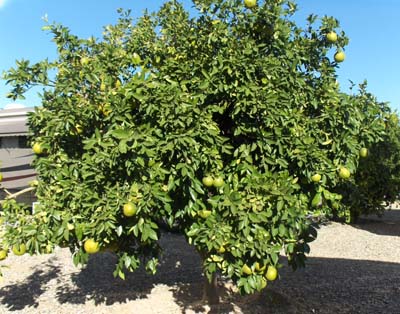 A grapefruit tree right behind our RV. Look Papa! This is what your grapefruit tree could be someday if the thing wouldn't freeze when left outside...
[ 1 comment ]
( 1 view )
---

We had some good food though.
-Miranda
[ 1 comment ]
( 3 views )
---

We left the city after that.
We'll just leave it at the "if you don't have anything good to say..."
We are currently staying at a nice RV park in Black Canyon City where we will spend Thanksgiving. We have even been invited to a potluck. Still debating on whether we'll go or not. Joe will have to come up with something to make.

-Miranda
[ 4 comments ]
( 29 views )
---
Back
Next