-Miranda
Miranda got frightened by a railway cart underwater!! Giant man-eating-pit-sharks dont bug her, but an old rusty immobile cart does?! gofigure.
-Joe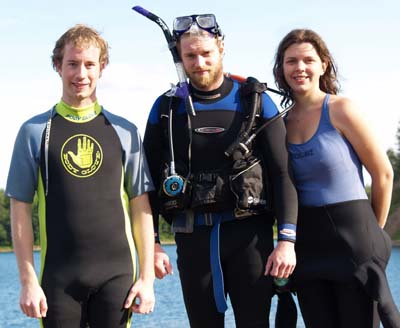 We don't look very enthused...
[ 13 comments ]
( 5 views )
---
Afterwords, we used Sara's son Hudson as a subject for testing our cameras. He's very swift and agile prey.. We decided Miranda's camera is much less "Grainy" and far better at catching "Action" shots.. (I could never get him while he was in the air).
-Joe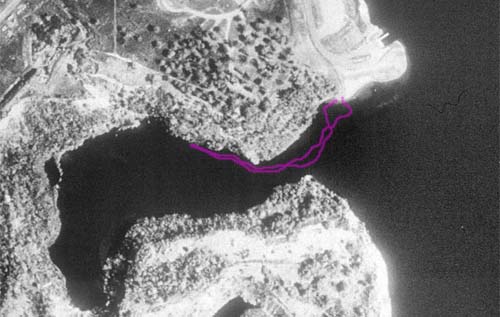 Purple line shows our short path from the beach.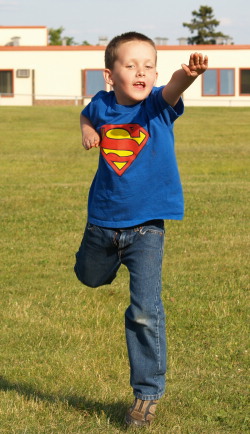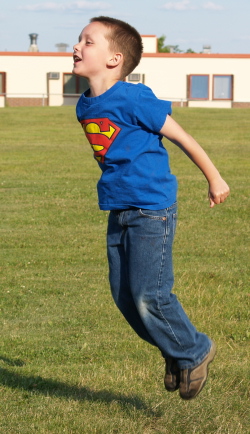 An Hudsonian action shot. (He thinks he can fly!). Wow he can fly!!
[ 2 comments ]
( 1 view )
---
-Joe

A lot of people had swum out to the building today.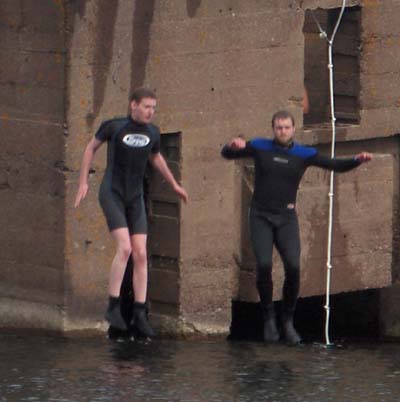 Tim and Joe simultaneous midair, nice shot Miranda!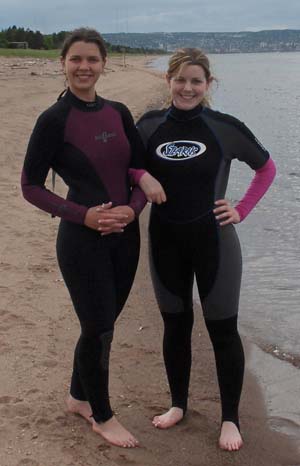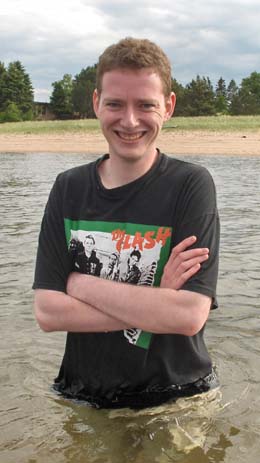 Sister Laura & Miranda in fancy pants. - Brother Tim in cold water.
[ 4 comments ]
( 13 views )
---
addendum:
And afterwords we stopped at Luke & Sara's and had some FANTABULOUS PIE!!!
Thanks sara!
-Joe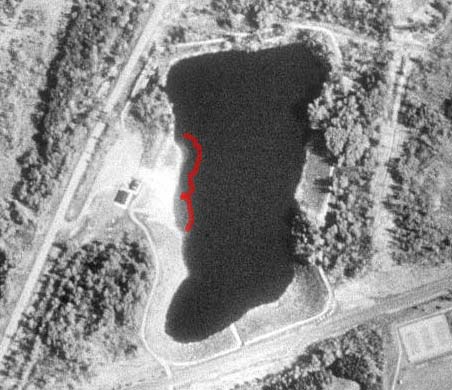 [ 2 comments ]
( 19 views )
---
Back