-Miranda
[ 5 comments ]
( 29 views )
---
We got our stockings and opened presents in the morning. Thank you all for the gifts you sent. We went to Nancy's sisters for dinner and we played cards with relatives. Afterwards we came home and watched some more Firefly.

It was weird and a bit sad not being home for Christmas, but we had a nice time.
-Miranda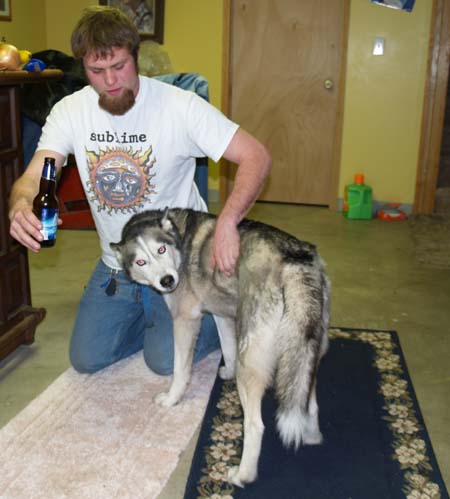 PBRs, the dog and Tom.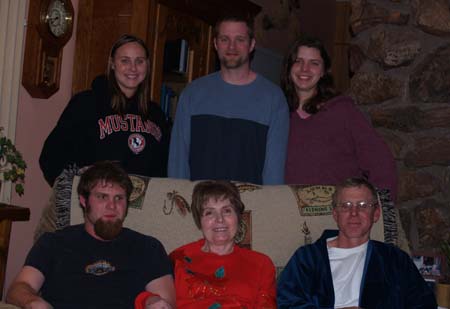 A picture of us: Sara, Joe, me, Tom, Nancy, and Pat.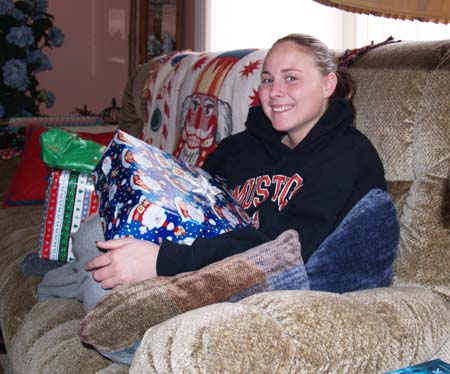 A nice picture of Sara.
[ 2 comments ]
( 5 views )
---

-Miranda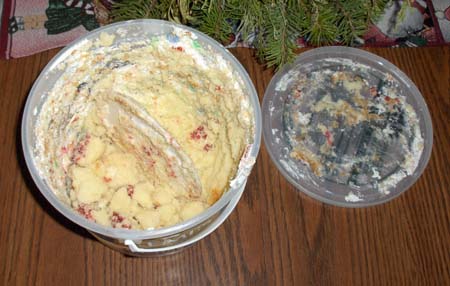 The cake didn't really like going through the mail apparently.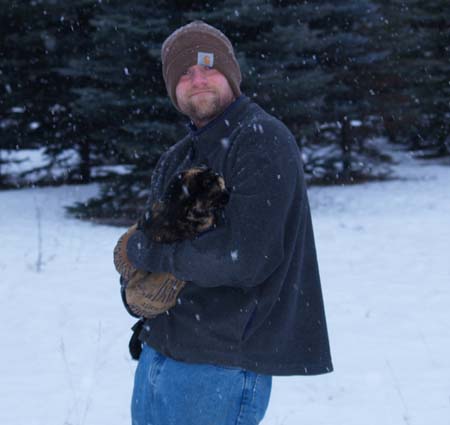 Joe and Brad out in the snow.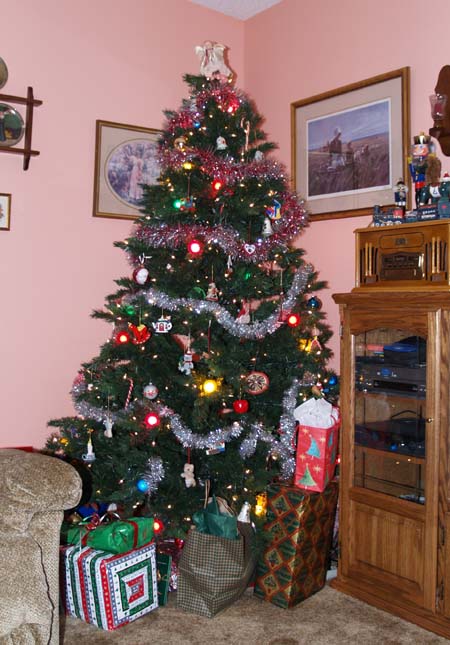 The pretty christmas tree. It's fake... A logger with a fake christmas tree.... go figure.
[ 3 comments ]
( 28 views )
---

-Miranda
[ 1 comment ]
( 1 view )
---
We finished working early today and everyone left but Pat and me. We changed two cables on the machine. The front winch cable (the one I pointed out on the picture) and the rear winch cable. You can kinda see it in the second picture. It's right above the hydralic hose. Those cables are really heavy. It went pretty smoothly though. We got a bit greasy.
Yanking those cables around for an hour after work... I'm gonna be a sore one tomorrow.

-Miranda
[ 1 comment ]
---
Back
Next